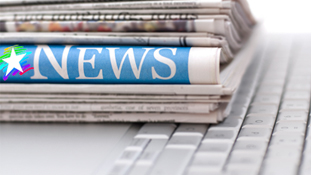 Free to be Me
Jun 20, 2018
On Wednesday, June 20, students from the Valley Central Public School Free to be Me Club will be meeting with their Gay Straight Alliance counterparts from Westgate Collegiate and Vocational Institute. The Valley Central Club is finishing their inaugural year and have had a very strong anti-bullying and inclusion focus.
The Free to be Me club is a place for students to feel welcome and to have a venue to share ideas, issues and to build community," says Michelle Somerfield, Teacher at Valley Central Public School. "Many students today struggle with anxiety and the club has worked together to help their fellow students to build skills to cope. The Club is also focused on inclusion of culture, exceptionality and diversity."
The Free to be Me Club kicked off this past fall. Organizers reached out to students in Grades 6 to 8. The Club organized 2 pink shirt days with one in February and one in April in addition to a Stand up to Bullying initiative. In April, the student members focused on the aspects of anti-homophobia and inclusion. Valley Central Club members produced a " The Power of One" anti-bullying pledge poster signed by students which is now displayed in the school's foyer to show their commitment to anti-bullying to all who visit the school.