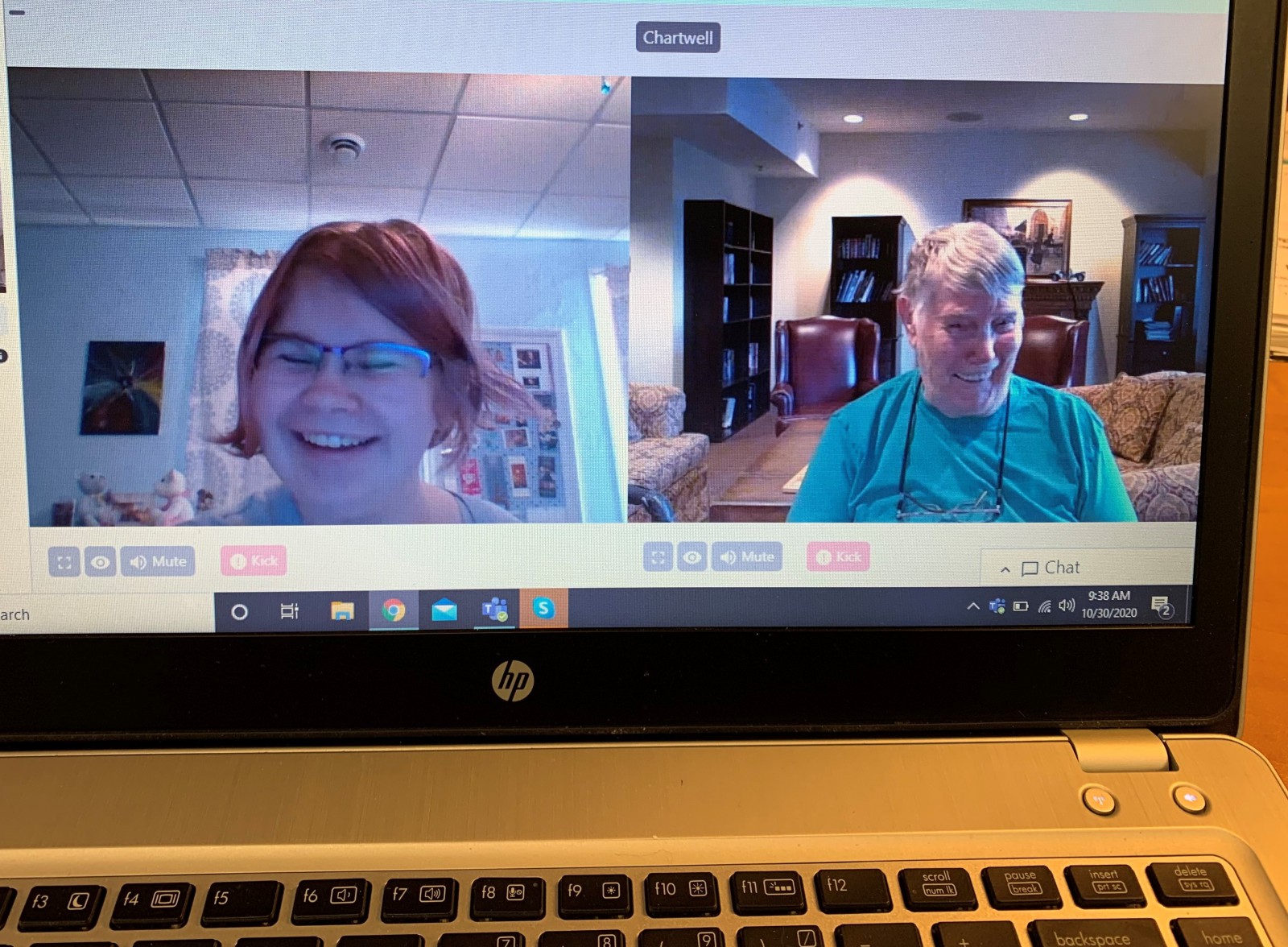 Future Careers in the Making
Nov 18, 2020
At Superior CVI, grade 12 Co-op student and aspiring social worker, Karlie Splett, is learning the ins and outs of her potential future career by visiting with Chartwell residents virtually. This opportunity was created for her and a classmate by Cooperative Education Teacher Mr. Slobojan, who opted for this clever solution thanks to the availability of technology for high school students at Lakehead Public Schools.
The two virtual Co-op students visit virtually with Chartwell Thunder Bay and Chartwell Glacier Ridge residents four to six times per week, engaging them in conversation, taking notes, and afterwards reflecting on what they did well and how they can improve. Social workers improve the quality of life and well-being of people and assist them in the coping of new or difficult life situations, such as fighting an illness, living in poverty, and living with a disability. A major role of social workers is to identify individuals who may need help and reach out. Being a social worker requires extensive knowledge of human behaviour and development, as well as having empathy, compassion and the ability to solve problems.
High school Co-op courses prove to be a significant determinant in the career choices of youths, providing them with a preview to their future, should they wish to follow that road. Mr. Slobojan is hoping to expand the virtual Co-op course to include more options for students in the next quadmester. Other Superior CVI Co-op students are learning the ropes within their anticipated fields of work the traditional fashion where COVID-19 related restrictions permit visitors, such as at law offices, pharmacies, beauty salons and veterinary clinics.
Day in and day out, teachers continue to motivate students to find their drive in life, despite boundaries the year 2020 may have introduced. In doing so, teachers contribute to teaching not only the curriculum but also the feeling of ambition, accomplishments, and overcoming hindrances. Student Karlie Splett has been given the opportunity to feel what it's like to converse as a social worker and may now be able to make further career choices more confidently. Amid the pandemic, the demand for assistance with mental health is on the rise. Depression and anxiety, among other mental health issues, are serious matters that should not be ignored. Thank you to social workers, and future social workers, for supporting community members in need through challenging times.
Mental health resources for students, staff and families are available on the Lakehead Public Schools website at https://www.lakeheadschools.ca/mental-health-resources-for-students-staff-and-families/.