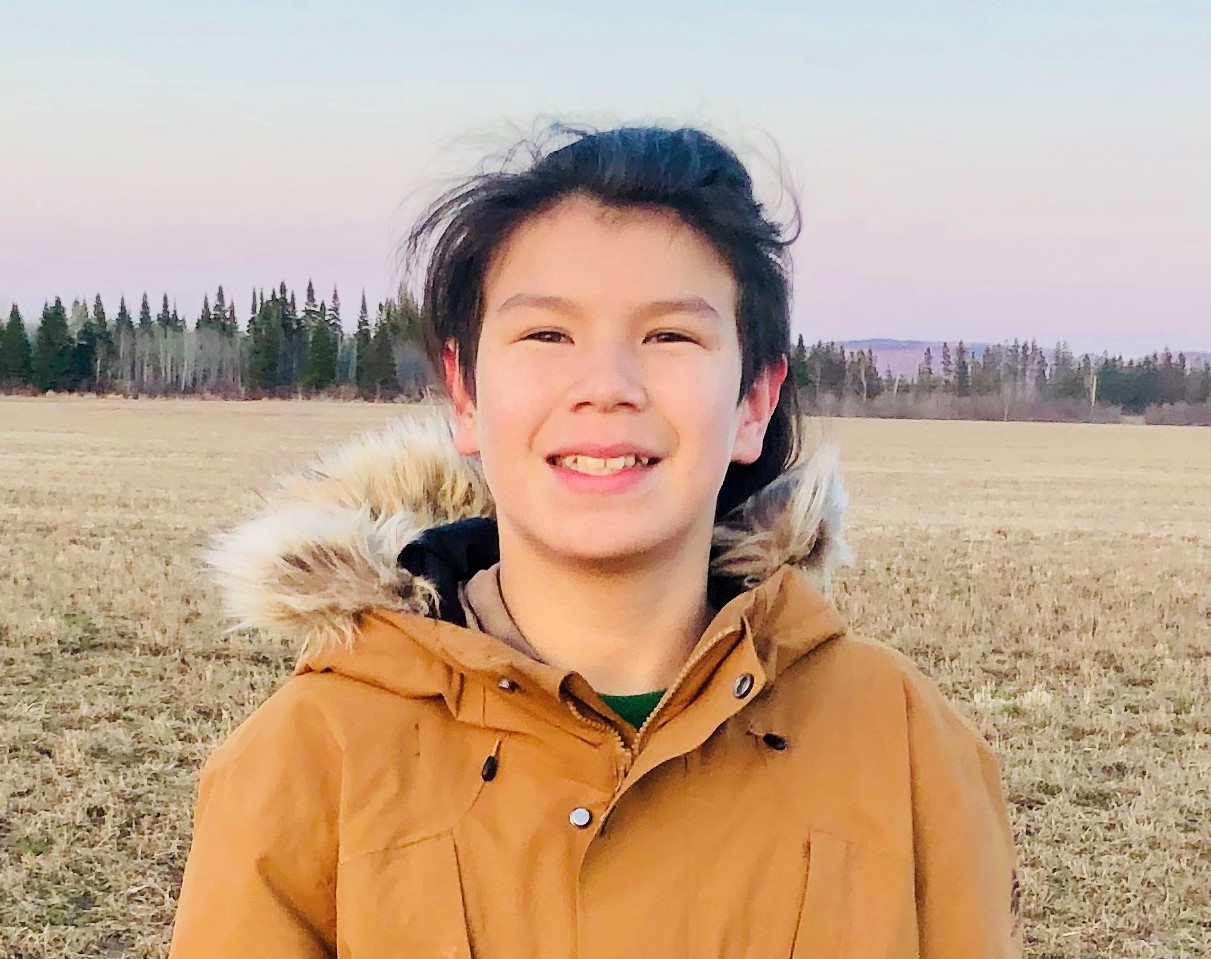 Grade 7 Student Wins National Writing Contest
Jul 14, 2021
Ecole Elsie MacGill Public School Grade 7 student, Kenai Tom, wins 1st place in national writing contest! The "Writing Our Story" contest was sponsored by CBC Manitoba with Manito Ahbee and the APTN Indigenous Music Awards and was a national contest for Indigenous youth across Canada. Kenai's family proudly shared the winning poem with Lakehead Public Schools to celebrate Kenai's wonderful achievement.
Where I'm From…
by: Gizhiiyaash – Kenai Tom
I am from the heat of the PlayStation
Escaping from reality into the pixel world.
I am from the good smell of frybread grease, the dough soft, but crunchy
It looks good, I take a bite, the sound it makes is satisfying.
I am from the birch, the pine, and the maple trees
The bark, the roots, and the sap
Rough and sticky.
I am pow-wows and long hair
I come from my Shomis, Roy, and my Kokum, Jane.
I'm from pulling of the string, careful not to lift the rod too soon
I'm from the crunching sticks and rocks as I walk in the bush to hunt.
I am from the stories carried down to my generation
I'm from the tobacco offerings that we put down after we are done our prayers.
I'm from Big Grassy and the circle of the pow wow grounds
I'm from wild rice soup and moose meat.
From the residential school my Shomis survived
The hard work my mother went through.
From the pictures from Manitou Rapids and Big Grassy First Nation
I am from the cuts, and scratches of thorns as I run on the rez.
I am from the sound of dogs barking at bears at night,
and the sound of a train passing through every four hours.