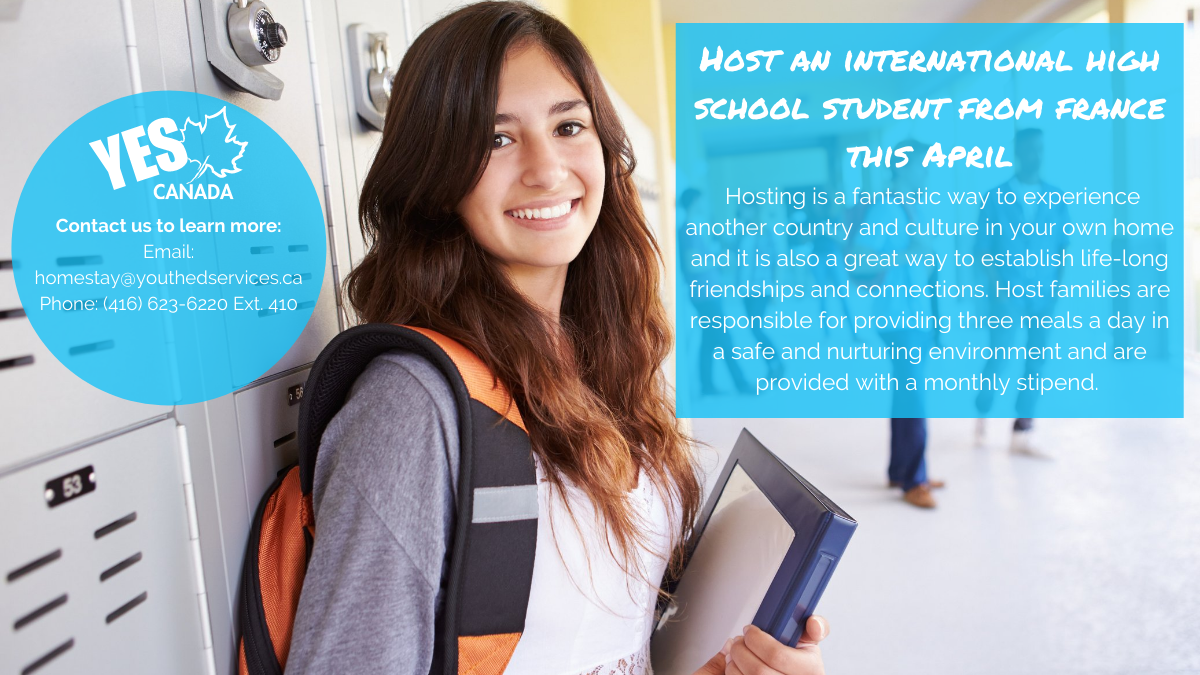 Host Families Needed for International Students
Mar 16, 2022
Lakehead Public Schools is urgently seeking host families for international secondary students to be welcomed into their home as early as next month. Please see the information below if you are interested in being a host family.
April-June 2022 Five international secondary students from France will be arriving in Thunder Bay beginning next month until June. If you speak French, have children in French immersion, or would like to learn more about this country and language, please consider the opportunity of being a Canadian host family. Please email international@lakeheadschools.ca as soon as possible if you are interested.
September 2022 Lakehead Public Schools is also seeking host families for international secondary students coming to Thunder Bay from Spain, Italy, Germany, France, Malaysia, Brazil, Japan, Mexico, China, and more for durations ranging from 2 months to 10 months beginning in September.
Host families are responsible for providing three meals a day in a safe and nurturing environment. Host families are compensated with a monthly stipend.These international students have planned their study abroad months in advance and are excited to learn more about Canada's cultures and languages.
Students are required to comply with all Government of Canada and public health requirements during COVID-19 including any vaccination, testing, and quarantine requirements both prior to departure and upon arrival in Canada. All students arriving to take part in our program will be fully vaccinated against COVID-19 prior to arrival.
Hosting is a fantastic way to experience another country and culture in your own home and it is also a great way to establish life-long friendships and connections.
If you are interested in hosting an international secondary student or would like to learn more, please email our International Student Coordinator at international@lakeheadschools.ca or call 807-625-5176.