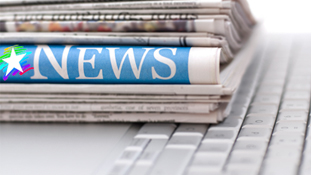 Indigenous Learning Day at Algonquin
Jun 7, 2017
It will be a special day at Algonquin Avenue Public School on Thursday, June 8 as Grade 6 to 8 students participate in an Indigenous Learning Day. The day is supported through a Ministry of Education SpeakUp grant.
"Our students will have the opportunity to participate in workshops throughout the morning focused on Indigenous learning and culture and then we will have a school wide Pow Wow in the afternoon," says Todd Miller, Principal of Algonquin Avenue Public School. "We are extremely thankful for the support received through the SpeakUp grant to host this event."
SpeakUp Projects are part of the Ministry of Education's Student Voice strategy. Student Voice aims to promote student engagement and success in Ontario's schools by listening to and learning from students. Student Voice supports students in sharing ideas and collaborating with others to shape their education experience.