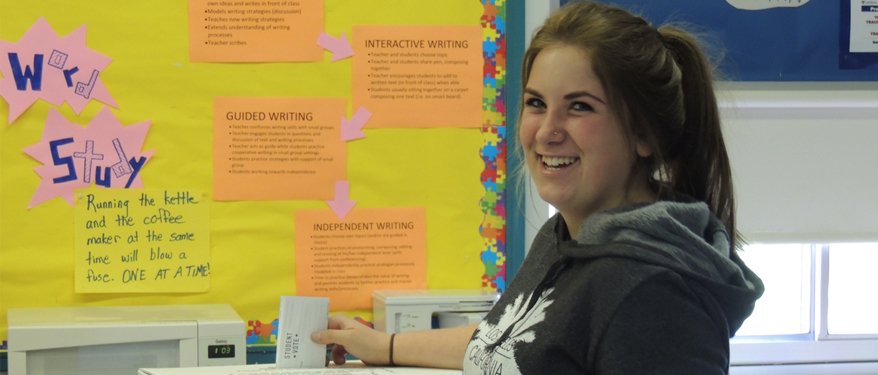 Kingsway Votes!
Oct 16, 2015
Kingsway Park Public School students will be participating in a very important experiential education exercise on Friday, October 16. The entire school will be participating in the Student Vote Program, a parallel election for students under the voting age which coincides with federal, provincial, territorial and municipal elections.
"The Student Vote program follows the Ontario Curriculum and has students apply their knowledge of social studies and media literacy," says Darren Lentz, Principal of Kingsway Park Public School. "It is a really great program that provides students with an opportunity to experience the voting process firsthand and builds the habits of informed and engaged citizenship."
Kingsway Park Public School students have spent weeks researching candidates and the voting process. The students collected a variety of media samples to learn more about the issues and have also engaged their families and community members during the process.
"We will start our day off with an assembly where students will share the party platforms and information on individual candidates running in the Thunder Bay-Rainy River riding," says Lentz.. "The students are very interested in seeing the results of the election on Monday, October 19 and will compare their results to the official results Tuesday October 20."