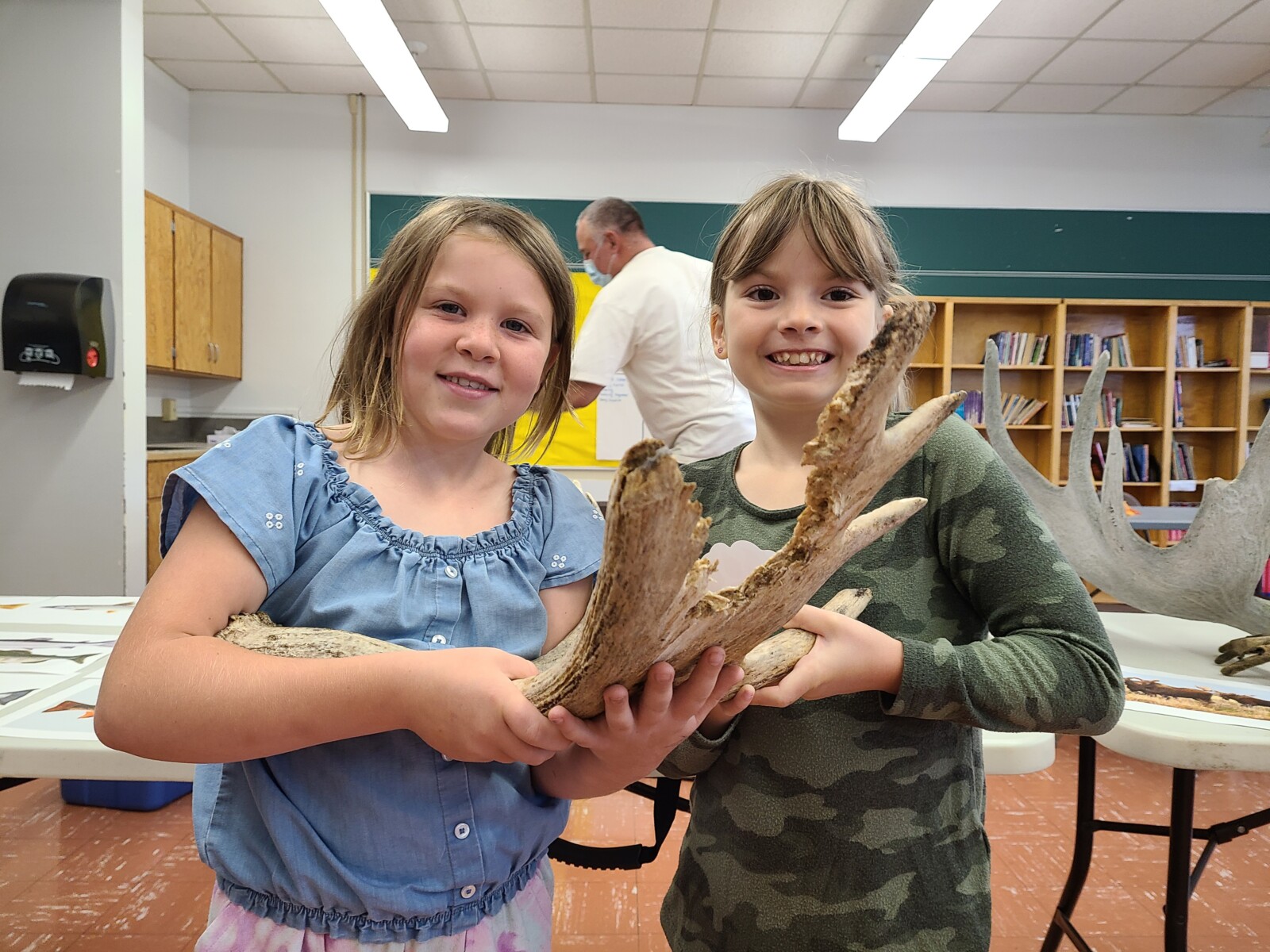 Learning to the preserve NWO through National Hunting, Trapping and Fishing Heritage Day
Sep 16, 2022
Canadian history and culture weave together beautifully on any day, but when the third Saturday of September approaches every year, Algonquin Avenue Public School revels in the activities of National Hunting, Trapping and Fishing Heritage Day. As the students and staff observe this culturally significant day, they acknowledge their utmost respect for the forests, lakes, and animals of Northwestern Ontario.
To celebrate the popular day this year, Algonquin Avenue Public School welcomed visits from several community partners whose careers and passions revolve around protecting Northwestern Ontario's resources and preserving cultural traditions.
Darren Lentz, principal at the school, believes celebrating National Hunting, Trapping and Fishing Heritage Day is an opportunity for educators to build relationships with their environment and the outdoors, and share it with students.
"It is important to acknowledge the outdoor heritage that we have here in our country and bring it into the classroom and integrate it into the curriculum. It is hands-on, experiential learning and gets the students so engaged. We're seeing lots of smiles," said Lentz.
Ministry of Natural Resources and Forestry (MNRF) conservation officers were in attendance to relay hunting and trapping safety messages, discuss the various animals of the region, and teach fishing and casting techniques. Keith Nutley, conservation officer with MNRF, says teaching the youngest students about furs and the various animals of Northwestern Ontario helps them to learn new species.
"It is nice because some kids don't get the opportunity to see various animals. Some are very surprised sometimes to learn certain things such as the size of a wolf," said Nutley.
To the delight of many Grade 5-8 students, the gymnasium was transformed into an archery range with a lineup of targets and bows. Members of the Thunder Bay Police Service encouraged participation in the ancient sport and followed the principles of the National Archery in Schools Program (NASP), including tips on proper technique and mandatory safety rules.
Other local organizations on site were Skyline Falconry with two birds of prey, Northwestern Fur Trappers Association Inc. with fur displays, and Thunder Bay District Health Unit offering traditional Three Sisters Soup to the students and staff.
Lakehead Public Schools appreciates the rich knowledge and values taught every year by
families, the school community, and partners for National Hunting, Trapping and Fishing Heritage Day, and encourages everyone to enjoy the outdoors and respect the natural resources it provides.