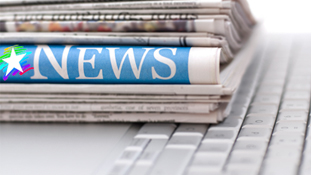 LU-Kingsway Eco Fair
Nov 25, 2016
Lakehead University students will be heading back to elementary school on Monday, November 28. The students from the University's Education Program's Ecological Consciousness Through Embodied Transformation Graduate Studies Class will be working with Kingsway Park Public School as they host an Eco Fair at the school.
"This is a perfect partnership as our students have been focusing on various environmental issues," says Darren Lentz, Principal of Kingsway Park Public School. "The LU students have been looking at how they could impact and influence the thinking of younger students to help them to become more ecologically literate and aware."
Graduate students will be running five stations that will focus on topics such as organic winter clothing, the importance of trees, smarter consumption, greenhouse gases, and interactive ecosystem modeling. The stations all connect to the continued curriculum focus Kingsway students have learned about in terms of environmental and ecological topics.
"This partnership is allowing both sets of students to learn about the importance of educating ourselves and others on how our actions influence the world that we live in," says Lentz.