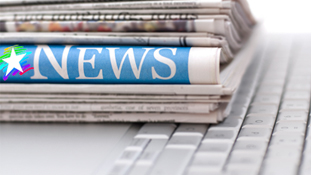 Lunching with our New Friends
Dec 19, 2017
Just in time for the holidays, a true heartwarming story! Ecole Gron Morgan Public School English Language Learner (ELL) students will be celebrating their one year anniversary in Canada at a Newcomer Luncheon Celebration on Wednesday, December 20. Parents of the ELL students have been invited to the lunch and all of the attending students will be bringing traditional food dishes from their culture.
"We are so very proud of all of our ELL students here at Ecole Gron Morgan Public School," says Erin Aylward, Principal of Ecole Gron Morgan Public School. "It will be an honour to celebrate a very important milestone with our students and their families."
In addition to the celebration and the special food, Ecole Gron Morgan students from Syria have completed timeline posters to recognize where they were born, where they went for refuge, their journey to Canada and about their current lives in Canada. The posters have required research, oral communication and the use of their writing skills. Students who were originaly from Iran and China have also completed timeline posters detailing their experiences in their home countries and here in Canada.