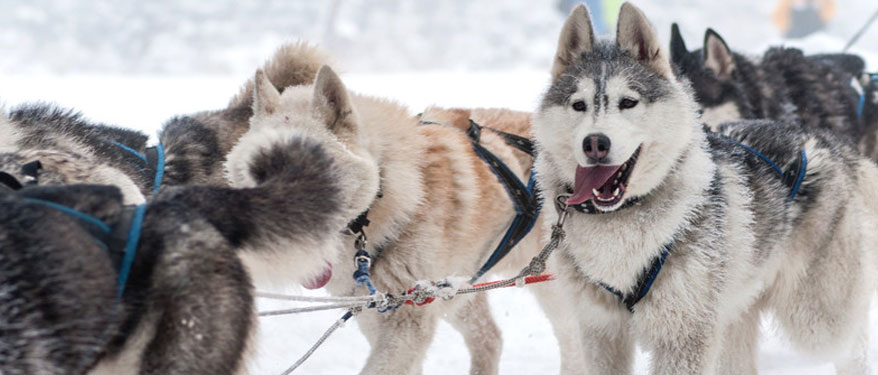 Mushing it up with Kingsway and Hyde
Jan 10, 2017
As part of the Kingsway Park Academy and EQAO preparation for students in Grade 3 and 6, Kingsway Park and Hyde Park will have the opportunity for an adventure with sled dogs. And the dog sled rides are only one part of this unique learning experience for students of both schools.
"In addition to the dogsled rides, the students will be learning about the history of the sport and will participate in the trail mail activity with the John Beargrease sled dog race happening later this month in Minnesota," says Darren Lentz, Principal of Kingsway Park Public School. "The students will be employing their letter writing skills in this activity."
Boreal Journeys Sled Dog Kennels spent a day educating students in the Kingsway Academy about the sport and the links between the dogs, teamwork, history and the outdoors. After the experience at the school, The Grade 8 students will be further their dogsled experience by going to Boreal Journeys to see the operation first hand and to experience life in the bush with the sled dogs.