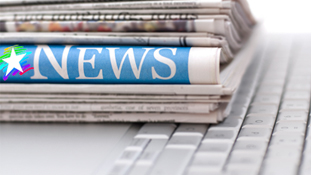 O zaaganaashiiaki!
Jun 18, 2018
The sounds of O zaaganaashiiaki will be heard at Hammarskjold High School on Monday, June 18! Students at Hammarskjold High School worked with local elders to write and record an Ojibwe version of O Canada or better known as O zaaganaashiiaki.
"We are always looking for ways to connect our Indigenous students to the arts and this project was the perfect opportunity," says Sharon De Leon, Hammarskjold High School Music Teacher. "We were very fortunate to have the connection to our community elders to ensure that we have the voice of the Objibwe people truly represented."
Students at Hammarskjold were overheard speaking about an Ojibwe version of O Canada and that they wanted to do their own version. Local Elder Marcel Bananish and his wife Lorena were contacted to assist with the translation. The Bananishs worked with other Elders in the community to formulate the translation of the version that was created by the students. Once the translation was complete, the couple worked with Mrs. De Leon to help her learn the words and to finally put the words to music.
"Following the musical scoring process, Marcel and Lorena continued to be part of the project as we worked with the students to learn and pronounce the words," says De Leon. "Our students took full advantage of this opportunity to connect to the past, each other and the community."
Once the students were comfortable with the words and the music, the song was recorded with the assistance of Teacher John Poniatowski. Hip Hop artist George Palosaari aka Preme was also invited to come and take video and pictures during the rehearsals.