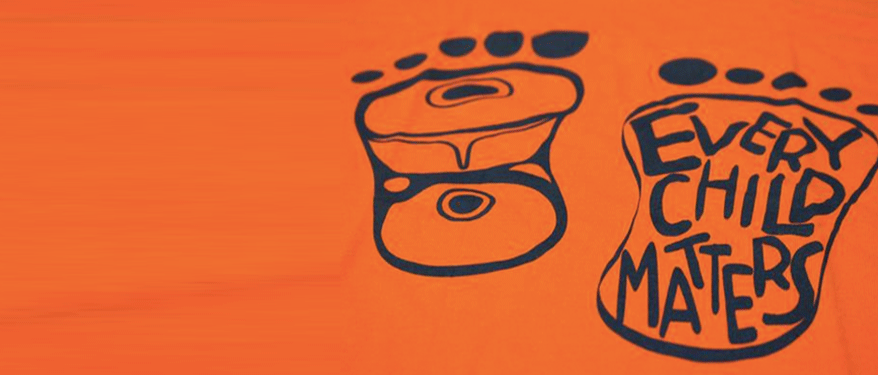 Orange Shirt Day Commemorated
Oct 1, 2018
On Monday, October 1, the students of Westmount Public Schools will be observing a very special day – Orange Shirt Day. Orange Shirt day is an opportunity to keep the discussion on all aspects of residential schools happening annually. The students will attend a school wide assembly to help them understand residential schools and their impacts on our society. As Orange Shirt Day is observed on Sunday, September 30, Westmount Public School will observe Orange Shirt Day on Monday, October 1.
"We continue to look for ways to help our students learn about and understand the legacy of Residential Schools," says Eric Fredrickson, Principal of Westmount Public School. "The story of Orange Shirt Day helps to provide even our youngest students the context of what occurred in Residential Schools. Our older students will be completing a special project that day that will remind our school community that every child truly does matter."
Students in the Westmount Public School Global Citizenship Academy painted a number of rocks orange with the words "Every Child Matters". The students will be placing them in strategic locations throughout the Westmount Public School neighbourhood to bring even more awareness and support to Orange Shirt Day.
Orange Shirt Day was developed following the story of a Residential School student who had her shiny new orange shirt taken away immediately upon her arrival at a Mission School. The date of Orange Shirt Day was chosen because it is the time of the year where Children were taken from their homes to Residential Schools.
The Westmount Public School Academy, focused on Sports & Recreation, Fine Arts and Global Citizenship, is one of three pilot project Lakehead Public School Learning Academies. The Academies provide Grade 7 and 8 students with the opportunity to learn in an experiential and rigorous environment while meeting the requirements of the Ontario Curriculum. The academies provide opportunities for students to participate in inquiry and/or project activities that encourage students to learn through active experience, reflect on the experience and apply their learning to various aspects of their lives.