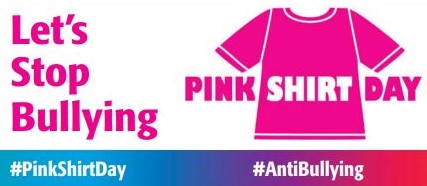 #PinkShirtDay
Feb 23, 2022
B E K I N D
At Lakehead Public Schools, we strive to create an environment that is accessible, safe, inclusive, and respectful.
Students and staff are encouraged to wear pink today to support the elimination of bullying and to show kindness to the people around them!
Today, students will learn how to identify bullying and what to do when they see it. They will also learn the negative impacts bullying can have on people and the reasons why kindness is the way to go!
Students, parents, guardians, and staff can access resources to assist with the negative effects of bullying here, including support for youth, parents, and teachers, as well as information on what bullying and cyberbullying look like.