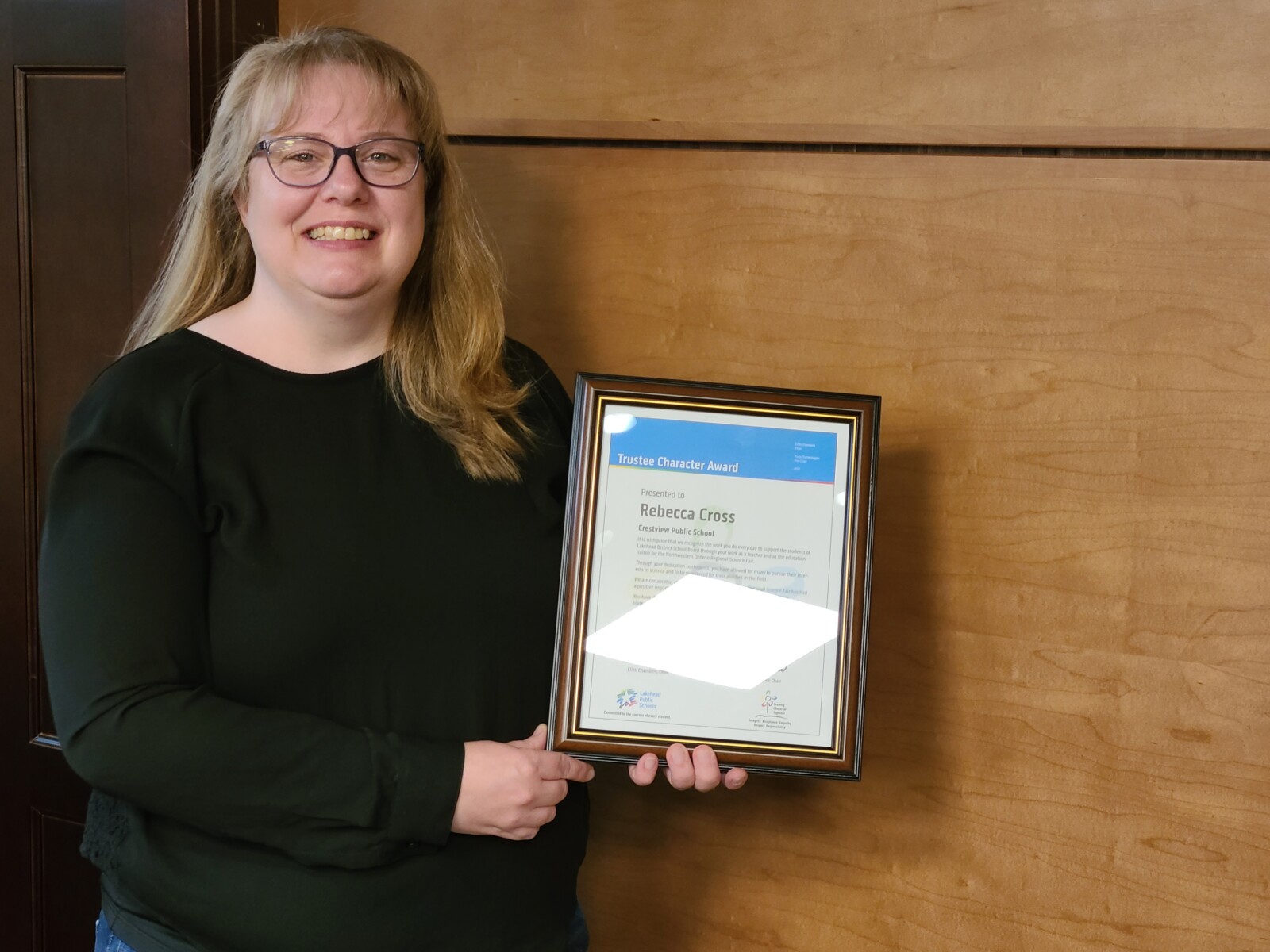 Rebecca Cross Wins Trustee Character Award
May 30, 2022
Lakehead District School Board is pleased to announce that a Trustee Character Award has been presented to Rebecca Cross.
Rebecca has contributed to the community of Lakehead District School Board through her work as a teacher and as the education liaison for the Northwestern Ontario Regional Science Fair. Her outreach and drive to promote science in the Grade 4-12 age groups has been outstanding. Through her efforts, a number of young people from Northwestern Ontario have achieved to the medal level in the Canada Wide Science Fair and even at the international level, with our team Canada winning a gold medal with a scientist from Northwestern Ontario.
Rebecca Cross has and continues to be a foundational member of the committee working in all aspects of the fair: fundraising, recruitment of judges as well as members for the fair committee, promoting the fair, outreach to schools, organizing the fair and award presentations.
Congratulations!