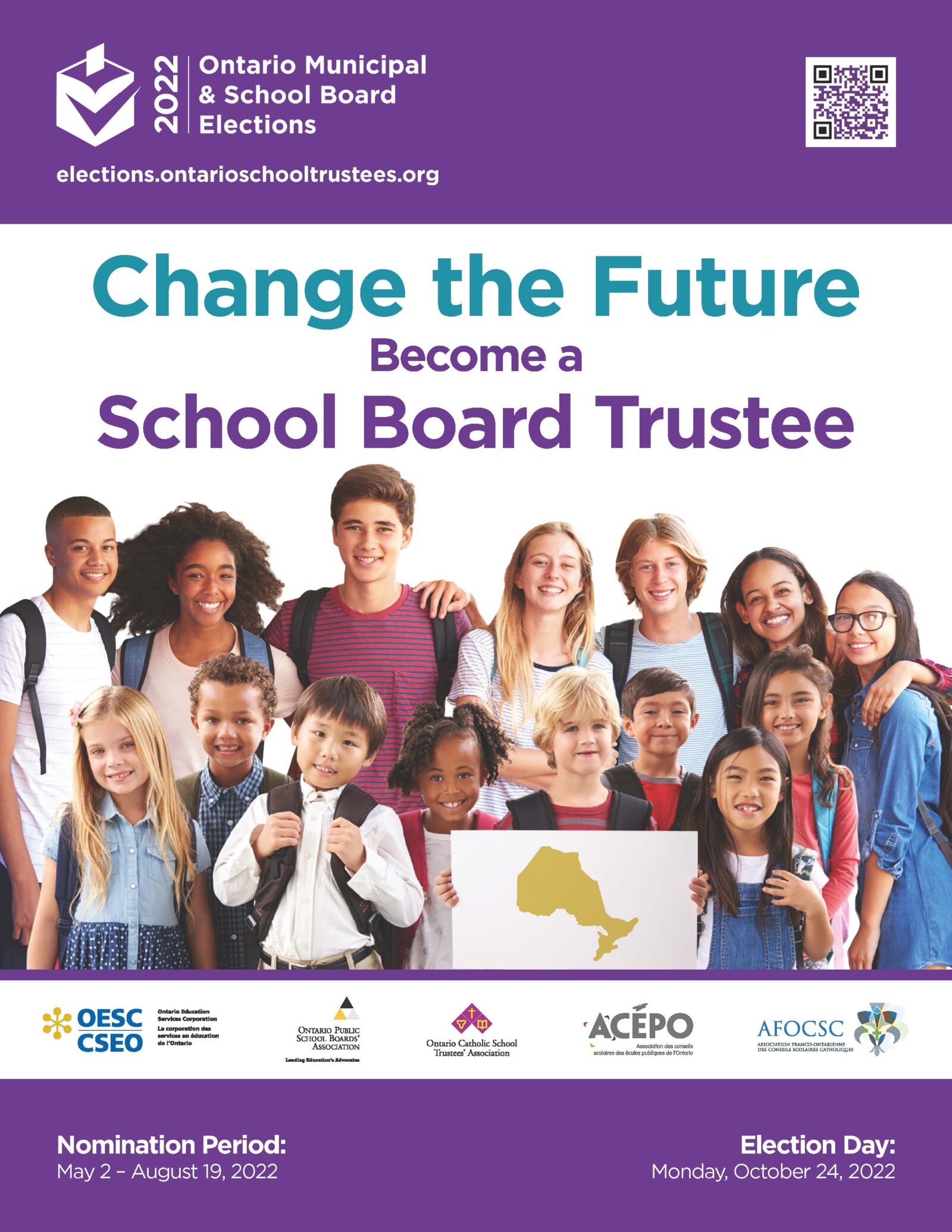 School Board Trustee Elections
May 3, 2022
Interested members of the community are invited to submit their application to run for school board trustee in the upcoming municipal election. Applications are accepted until August 19, 2022. Municipal elections are scheduled for October 24, 2022.
School board trustees play a key leadership role in setting the strategic direction for their local school board and ensuring local accountability for student success and well-being.
To apply to run for school board trustee, or to learn more about the process, click here.