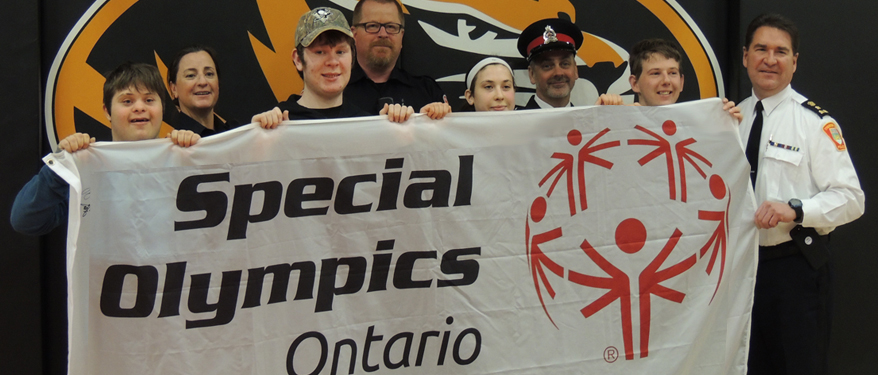 Special Olympics Slam Dunk at Hammarskjold!
Nov 28, 2019
On Thursday November 28 at 12 noon, a team made up of Lakehead University Thunderwolves Basketball Players, as well as some Local Law Enforcement Players, will be taking on a mixed squad of Varsity basketball players from Hammarskjold High School in the school's gymnasium. Additionally, the Thunder Bay Special Olympics Wolves Competitive Basketball team will also be in attendance at the event, and will be playing their own half time game in front of fans.
John Kreiner of LU says, "The Lakehead University Men's and Women's Basketball Programs are thrilled to be able to help out at this great initiative," says John Kreiner of Lakehead University. "Hammarskjold High School teacher Lisa MacLeod has done an excellent job putting this event together. It's going to be a lot of fun, and we are just glad to be part of it!"
Woodcrest Public School, a member of the Vikings family of schools, will also be participating. Mrs. Steele's JK/SK class and their Buddies in Mr. Cockell's Grade 7 class, will be making popcorn, to sell at the event to Support Special Olympics. They will also be in attendance to help out, participate in a pre-game relay race and to cheer on the athletes.
"This is an excellent opportunity for us to support children and adults with Special Needs in our community, learn more about their active participation in sports and to help raise some money for Special Olympics," says Virginia Steele, Woodcrest Public School Teacher. "It is also a great way to bring together our family of schools in a very meaningful way. We are thrilled to once again participate in the event."