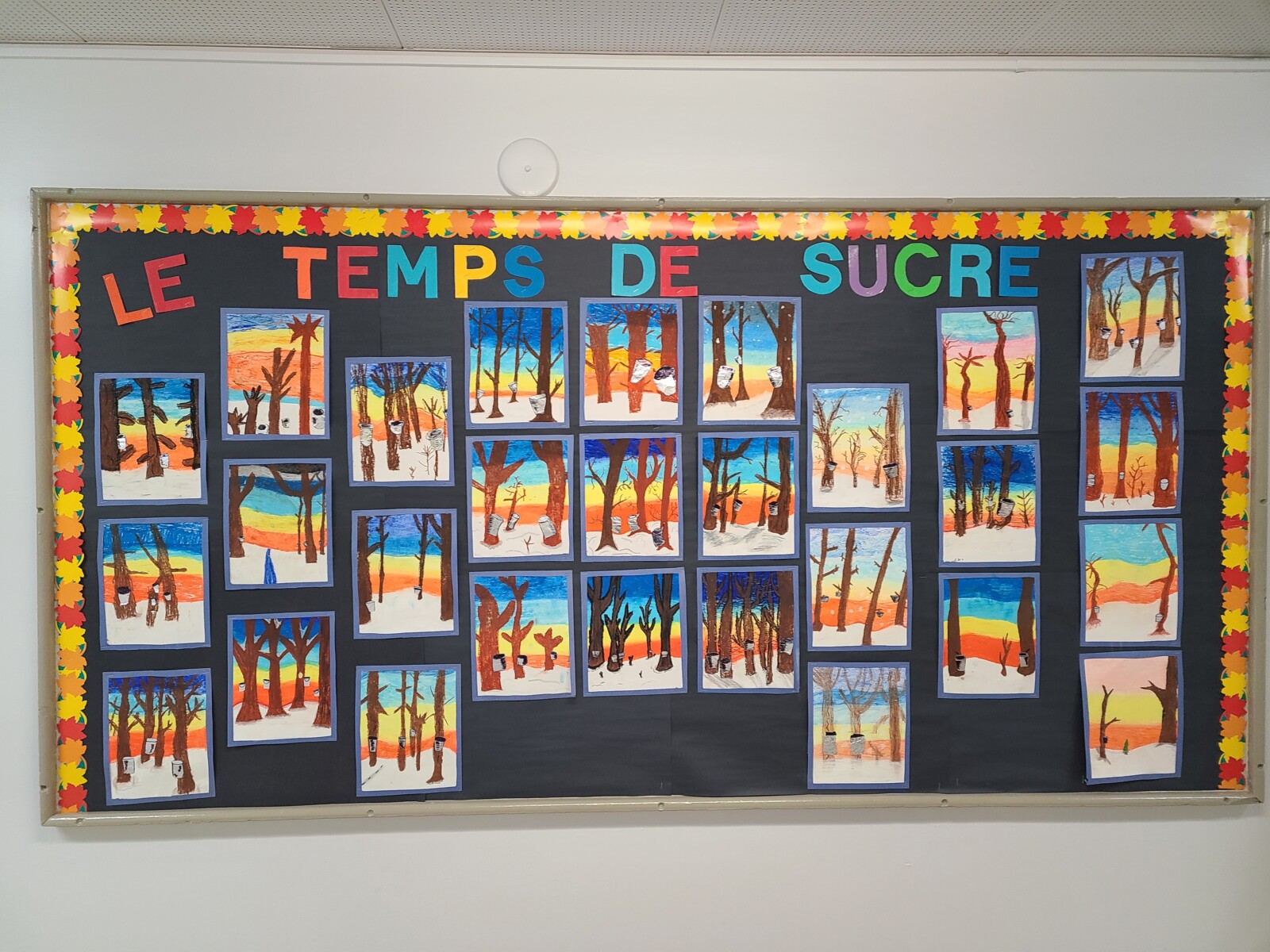 Students Learn Tradition of Maple Sugaring at Algonquin Avenue Public School
Apr 5, 2022
The students at Algonquin Avenue Public School learned to tap maple trees today in a celebration of spring and the Indigenous tradition of maple sugaring.
The school invited guest speaker Sean Murray, President and CEO of Thunder Bay's Canada West Maple Products Inc., to deliver onsite demonstrations of the complete maple tapping process utilizing the school's own silver maple trees. The students learned the distinct properties of a maple tree and how to select a suitable tree for tapping while taking into consideration several factors, such as the size of the tree, its surroundings, and its exposure to natural light. Students observed the use of the equipment, learned the terms, and watched with anticipation as the first drops of sap were produced. Classes spent the morning taking turns visiting the maple tapping site and learning the history of maple sugaring.
Principal Darren Lentz explained to the students the significance of thanking the tree before beginning the maple tapping process and Sean Murray explained to the students the importance of recognizing that we are on the traditional territory of Fort William First Nation.
"People have been making maple syrup in this area for a long time. It is important to recognize the contributions the Métis citizens have made in their longstanding tradition of making maple syrup. We are happy to receive those teachings and that tradition. We want to say thanks and miigwech," said Murray.
The onsite maple taffy cooking station was a hit with the students, as was the sampling of fresh sap as it dripped from the tree. Many educators incorporated the day's event into their classrooms. The Grade 6, 7, and 8 students timed the drops emerging from the maple tree and developed math equations to predict the total production amount, and the Grade 4-8 students produced an array of artwork inspired by a maple grove at sunset.
Lakehead Public Schools offers experiential learning opportunities at all its schools and recognizes the importance of teaching the historical significance behind long-established traditions such as maple sugaring in Canada.