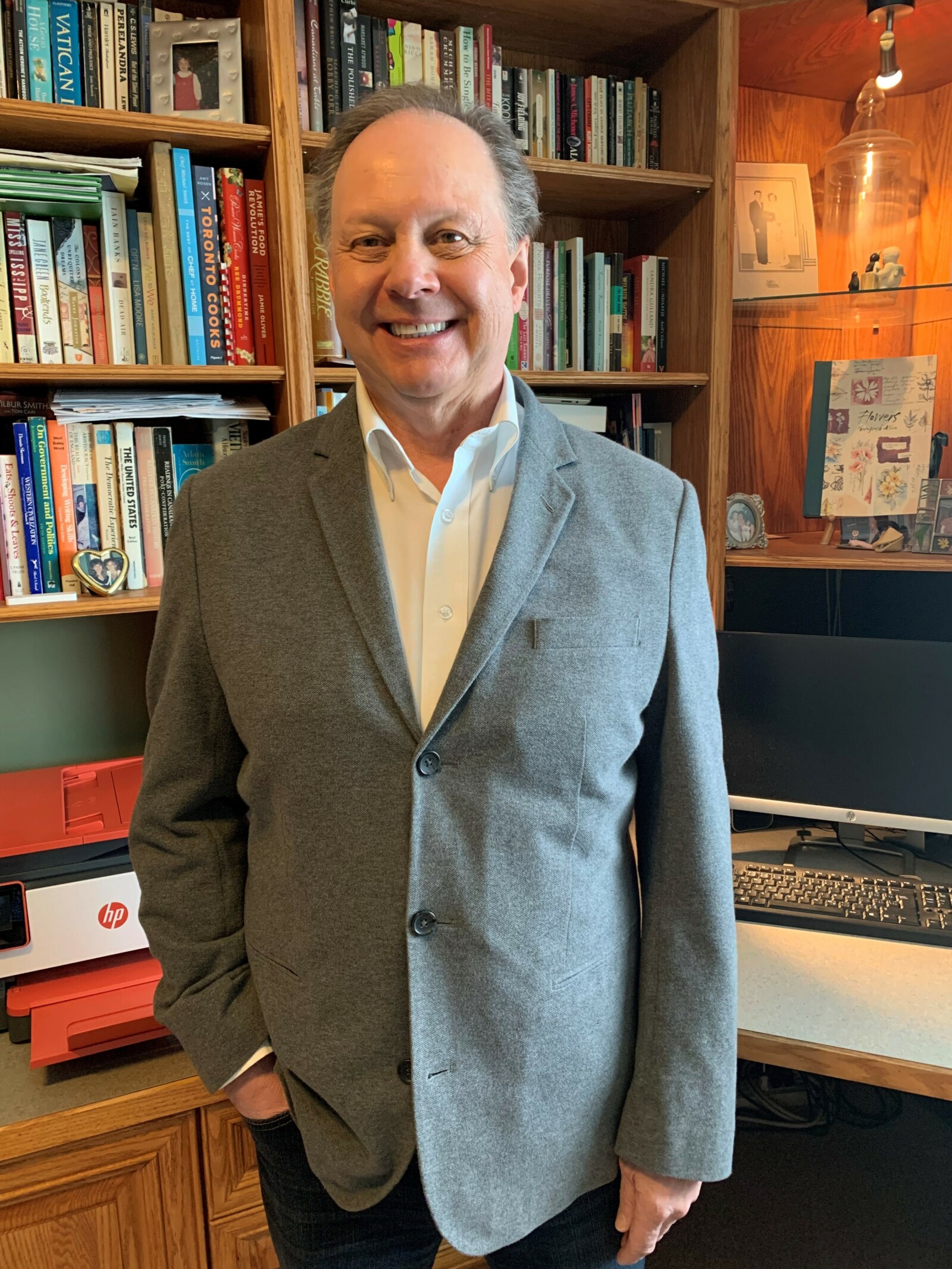 Teacher Wins George King Award of Excellence
Apr 8, 2022
Lakehead Public Schools is pleased to announce that cooperative education teacher, Mr. Jerry Slobojan, has been awarded this year's Ontario Cooperative Education Association (OCEA) George King Award of Excellence.
OCEA presents the George King Award of Excellence to one recipient every year selected from a pool of nominated individuals endorsed by registered OCEA members. Mr. Slobojan has distinguished himself by making long-lasting contributions to cooperative education across Ontario for the past 14 years. Mr. Slobojan has been working with Lakehead Public Schools for over 20 years and has been at Superior Collegiate and Vocational Institute since 2009. He makes a difference in the lives of students every day by helping them find their career inspiration, their natural skills useful in the workplace, and a desirable placement from which students can acquire rewarding employment opportunities upon graduation.
Mr. Slobojan is humbled and honoured to receive this prestigious award and acknowledges the powerful role that the hundreds of businesses and community organizations play in receiving students into placements every semester. "I am very thankful to work collaboratively with the community to provide opportunities for students to explore various careers. Being involved in cooperative education at a local, regional, and provincial level has been a professionally enriching experience for me," said Slobojan.
Mr. Slobojan meets numerous OCEA criteria for nomination, such as conducting workshops, developing teacher resources and curriculum resources that benefit students and colleagues, and supporting initiatives such as Student Success, OYAP, and the Specialist High Skills Major.
Selecting a relevant and fitting workplace for a cooperative education student is critical in allowing for the full range of benefits of the program to reach the student. Details such as current and potential abilities, career interests, and post-secondary education plans are taken into consideration. Mr. Slobojan's extensive experience in the Cooperative Education program contributes to successful student placements and seamless transitions to prospective academic institutions or the workplace.
Ryan McDonnell, Principal of Superior CVI, believes Mr. Slobojan is very deserving of this award. "Mr. Slobojan is an exceptional teacher who is dedicated to the success of our students. He is incredibly creative and committed to finding hands-on and real-world experiences for students to learn and grow. We are truly fortunate to have Mr. Slobojan as part of the Superior CVI team," said McDonnell.
Lakehead Public Schools' Cooperative Education program is available to Grade 11 and 12 students at Superior CVI, Hammarskjold High School, and Westgate CVI, and works in tandem with the Ontario Youth Apprenticeship Program and the Specialist High Skills Major program. Lakehead Public Schools congratulates Mr. Slobojan on his achievement and values his dedication to students and his commitment to best practices.
Backgrounder:
In 1991, OCEA's Award of Excellence was renamed the George King Award of Excellence to honour the person who served as OCEA president from 1986-1987. The George King Award of Excellence is the highest, most prestigious award that OCEA can bestow. This award is presented annually to an individual who has helped advance and improve cooperative education in Ontario.