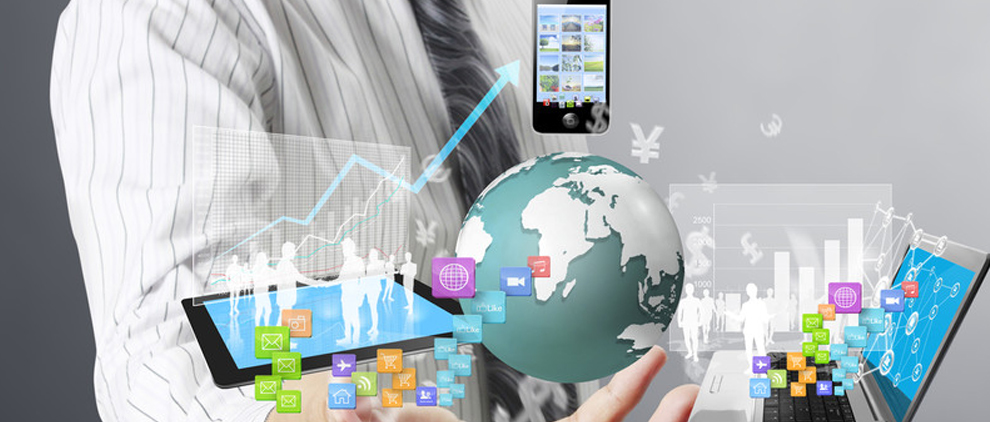 Tech Week Celebrated
Apr 21, 2017
A partnership between Lakehead Public Schools and the Northwestern Ontario Innovation Centre has created a unique learning opportunity for Lakehead Public Schools students during the week of April 24. Tech Week is being held with local technology enthusiasts and entrepreneurs visiting grade 6, 7 and 8 classrooms throughout the week.
"The technology sector in Thunder Bay is very diverse and vibrant! We are very excited to provide this opportunity for our students to learn directly from our local experts in technology," says Sherri-Lynne Pharand, Superintendent of Education, Lakehead Public Schools. "Tech Week is an excellent opportunity for students to learn and network with local industry leaders as they begin planning what they will be pursuing as a future career."
Local technology leaders will be visiting classes during the week of April 24 to share their passion for technology, talk about their careers, and showcase the exciting things happening in our community to help raise awareness of Thunder Bay's tech sector amongst students. Students will have the opportunity to network with local entrepreneurs and experts, while learning about different areas of technology, including; computer programing, science, GIS, manufacturing, 3D design, electronics, and more!
Schools have been booking the speakers online through the Northwestern Ontario Innovation Centre website. Speaker bios can be viewed here – https://nwoinnovation.rezdy.com
The local media are invited to the following Tech Week presentations:
Monday, April 24
Five Mile Public School
9:00 a.m.
Presenter: Keith Hautala
Topic: An outdoor hands-on activity to create an online "Story Map"
Keith Hautala has an academic and work background in environmental science and natural resource management. He has been a professor at Confederation College since 2011, and teaches courses in natural resource measurements, wildlife management, and introductory and advanced GIS courses to a variety of programs. His research interests are in related technologies such as remote sensing and unmanned aerial vehicles. His approach to teaching GIS includes the development of critical thinking and creative problem solving skills.
Tuesday, April 25
Westmount Public School
12:30 p.m.
Presenter: Tyler Bragnalo
Topic: 3D Modelling Techniques
Tyler Bragnalo is a mechanical engineer with 20 years' experience in product development using 3D modelling techniques. He will build a Solidworks 3D Model of some "Thing" by having each student suggest an addition to the Model. The students will see their collective idea represented in 3D as the exercise progresses. This exercise will demonstrate the fundamentals of taking an Idea and turning it into something that can be effectively communicated with others.
Wednesday, April 26
Edgewater Public School
12:30 p.m.
Presenter: Brad Graham
Topic: Inventing, Innovation and Production
Brad Graham is the head of Research and Development at Kam Valley Industries. Brad's technology skills include electronics, 3D Design, mechanics, website development and innovative product design. He is an inventor and author. In addition to Brad's employment working in research and product development at Kam Valley, Brad owns Atomic Zombie a Do-It-Yourself site for those seeking to make their own bikes. In 2003, he received a Guinness World Record for the World's Tallest Rideable Bicycle, a new category.
Friday, April 28
Gorham and Ware Public School
9:00 a.m.
Presenter: Jennifer Link
Topic: GIS Technology
Jennifer graduated with a BSc in Geography at McGill, and has a GIS technical diploma from the British Columbia Institute of Technology (BCIT). At BCIT she discovered an interest in programming, and began a career path that started with creating some of the first digital street maps used by 911 services to developing analytical software for police and fire departments. Jennifer now works as a lead software developer from her home in Thunder Bay for a company in San Diego, California that specializes in building public safety software.
Jennifer will provide a presentation that spans 3 decades of GIS technology, focusing on some of the twists and turns of her own professional development.
Friday, April 28
Kingsway Park Public School
12:30 p.m.
Presenter: Shayna Park
Topic: Gaming for Health Purposes
Shayna has a Bachelors degree in Neuroscience and a Masters degree in Health Sciences. She spent 5 years working and studying in functional brain imaging research with a focus in motor learning across the aging process. Once at a conference she watched a presentation by a video game designer that spurred her interest in gaming for health purposes. Since then she has been working towards both developing games and analyzing existing games for usefulness in a rehabilitation program.