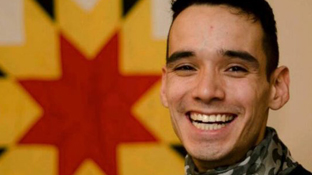 Students Embrace Diversity at Annual YEDE Conference
Apr 20, 2017
Students from eight district school boards will be attending the Youth Embracing Diversity in Education (YEDE) Student Conference at the Victoria Inn on Friday, April 21. The Grade 7 to 12 students will be attending the conference to gain a better understanding of equity issues to encourage participants to make a difference with their actions, their ideas and their opinions. YEDE is presented by the Lakehead Public Schools Equity and Inclusive Education Implementation Network.
"YEDE is a unique opportunity for the participating students to learn more about different aspects of equity and to then take that knowledge back to their respective schools to help them create and improve safe and caring school communities," says Todd Miller, Co-chair of the Lakehead Public Schools Equity and Inclusive Education Implementation Network and one of the YEDE Conference Organizers. "With a diverse and exciting program and an award winning keynote speaker, YEDE will definitely provide a unique learning experience for the participants."
The YEDE Organizing Committee is pleased to announce that the Keynote Speaker for the conference is renowned speaker Michael Redhead Champagne (bio below).
Following an official welcome to the YEDE Student Conference and the address by Michael Redhead Champagne, the students will participate in the Blanket Exercise. The Blanket Exercise is a teaching tool that uses participatory education to raise awareness of the nation-to-nation relationship between Indigenous and non-Indigenous peoples in Canada using blankets to represent land. Participants will take on the role of Indigenous peoples, moving around the land as directed by facilitators. Maps that represent pre-contact and post-contact Canada will be provided for comparison.
Through this exercise participants will explore the nation-to-nation relationship between Indigenous and non-Indigenous peoples in Canada, how this relationship has been damaged over the years, and how they can work toward reconciliation.
Following lunch, the students will participate in the following breakout sessions:
PRIDE Central│Lakehead University
Regional Multicultural Youth Council
Laughter Yoga
Inclusion in Education (Assistive Technology)
Gender Issues Centre│Lakehead University
Islamophobia
Participating students will be attending from the following district school boards:
Kenora Catholic District School Board
Keewatin Patricia District School Board
Lakehead Public Schools
The Northwest Catholic District School Board
Superior-Greenstone District School Board
Superior North District School Board
Thunder Bay Catholic District School Board
YEDE has been funded through a grant from the Ontario Ministry of Education and is supported through the 8 District School Boards.
Bio for Michael Redhead Champagne
Michael Redhead Champagne has spent nearly two decades speaking out and leading by example. He takes a hopeful and solution oriented approach to youth engagement, facilitation, community organizing and mobilization.
The list of accolades for his work is both lengthy and well deserved. He was recognized as the 2016 Canadian Red Cross Young Humanitarian of the Year and in TIME magazine as a Next Generation Leader. In 2016, Michael served on the Bank of Canada's Bank Note Advisory Committee with the task of creating a short list of women nominated by the public to appear on a new bank note. Michael has received a Manitoba Aboriginal Youth Achievement Award as well as recognition as a CBC Manitoba Future 40 leader, a Manitoba Hero, and a Future Leader of Manitoba.
As the founder of AYO! (Aboriginal Youth Opportunities!), he is committed to a wide variety of important community initiatives including Meet Me at the Bell Tower, AYO Politix, AROWS Youth Engagement Strategy, 13 Fires, Fearless R2W, and Winnipeg Water Wednesday. Michael has served as president of North End Community Renewal Corporation, a board member for the Circle of Life Thunderbird House and is currently serving on the board of Marymound Inc. His committee work currently includes United Way of Winnipeg's Council for Indigenous Relations and is an advisor to the Garden of Compassion initiative.
Michael is known for his straight up and heartfelt style that will leave you moved, inspired, and ready for action.