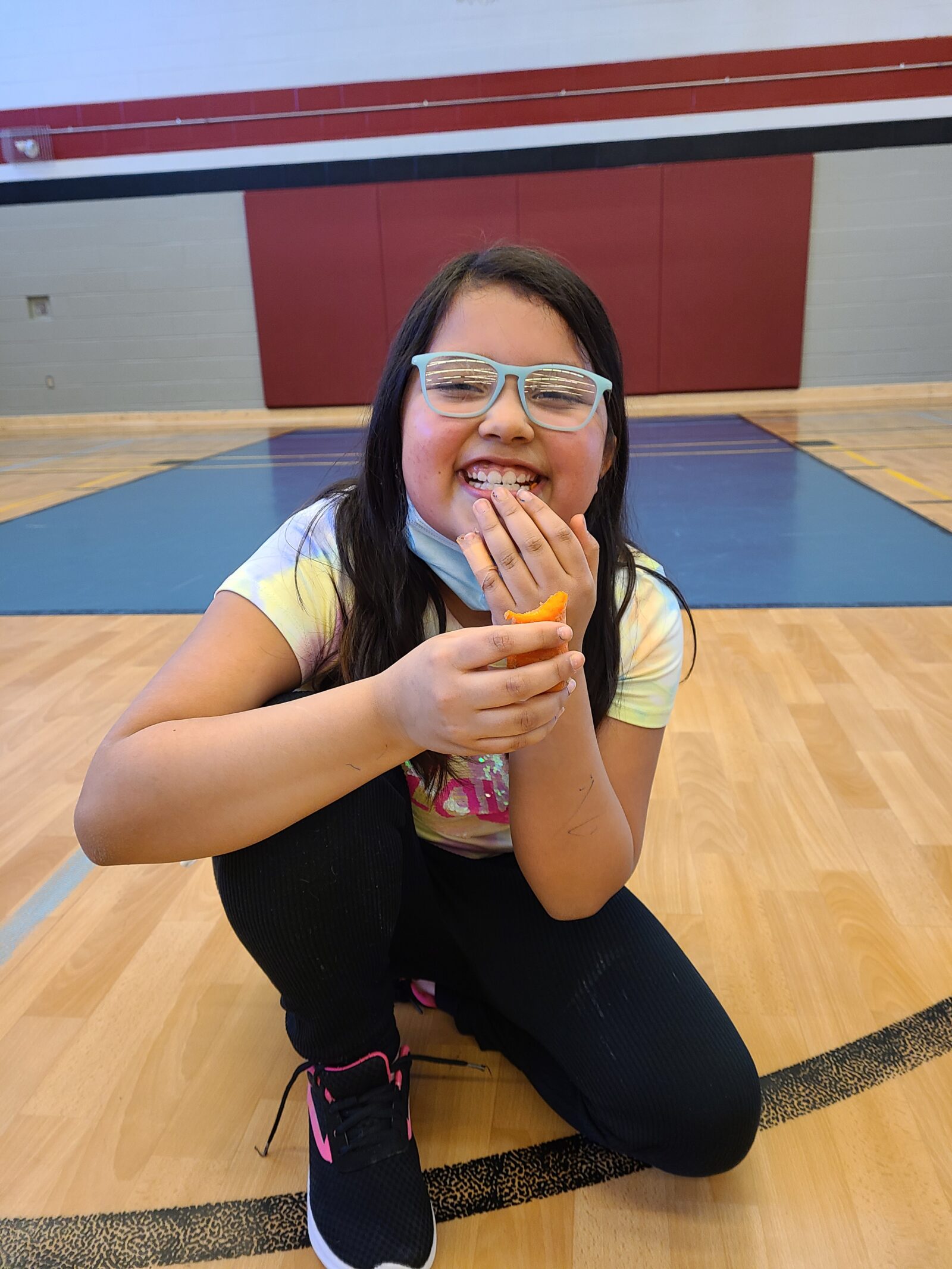 The Big Crunch at Algonquin Avenue Public School
Mar 11, 2022
This week, the Red Cross launched The Big Crunch initiative in many schools city-wide, including at Algonquin Avenue Public School, to bring awareness to the importance of health and nutrition. On Thursday, March 10th, the school arranged for all the students and staff to have locally grown carrots to snack on and assembled virtually to take a big crunch out of carrots simultaneously.
Algonquin Avenue Public School is grateful for the Red Cross's food box program, bringing in four full boxes of fresh produce for the students to enjoy every week.
Vice principal of the school, Leesa McCarville, discussed the positive impact the delivery of fresh produce has on the classrooms, stating that children use it daily and love it. "It's super important for kids, when they come to school, to be engaging in their learning on a full stomach. It's super important that we provide those opportunities for our kids to not feel hungry during the day".
Our partnership with the Red Cross is invaluable and we thank them for it. The Red Cross's food box program is offered in many of our schools and the quantities of fresh produce are distributed according to the needs of the school.