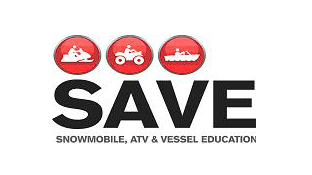 Training That May SAVE Lives
Dec 13, 2017
The Transportation Technology Specialist High Skills Major Students (SHSM) at Westgate Collegiate and Vocational Institute are continuing to receive specialized training as part of their program. On Thursday, December 14, the students will participate in the Snowmobile, ATV and Vessel Education lunch and learn workshop provided by members of the SAVE Committee of Thunder Bay.
"Participating students will receive information on issues such as insurance, new provincial ATV regulations, environmental stewardship and hunting do's and don'ts to name a few," says Jeremy Noel, Student Success Resource Teacher (Technology), Lakehead Public Schools. "The workshop is part of the Transportation SHSM certification process. All graduating Specialist High Skills Major Students will be trained in First-Aid, CPR and AED training before they leave Grade 12."
Participating agencies in the Snowmobile, ATV and Vessel Education workshop include the Thunder Bay Police, OPP, CN Police, Thunder Bay Fire and Rescue, Thunder Bay District Health Unit, Intola Safety, Gillions Insurance and Thunder Bay Adventure Trails
The SAVE Committee has a mandate to: Promote awareness, education and enforcement of safe ATVing, boating and snowmobiling throughout Northwestern Ontario, thus reducing injuries and fatalities while operating recreational vehicles.
Westgate Collegiate and Vocational Institute is home to the Transportation Technology, Arts and Culture Specialist and Sports and Recreation High Skills Major programs. Students are able to meet the requirements for the Ontario Secondary School Diploma (OSSD) while developing essential skills in either in the Transportation Technology and Arts and Culture Specialist High Skills Major programs.Students who successfully complete the elements of the program receive the Specialist High Skills Major designation on graduation.