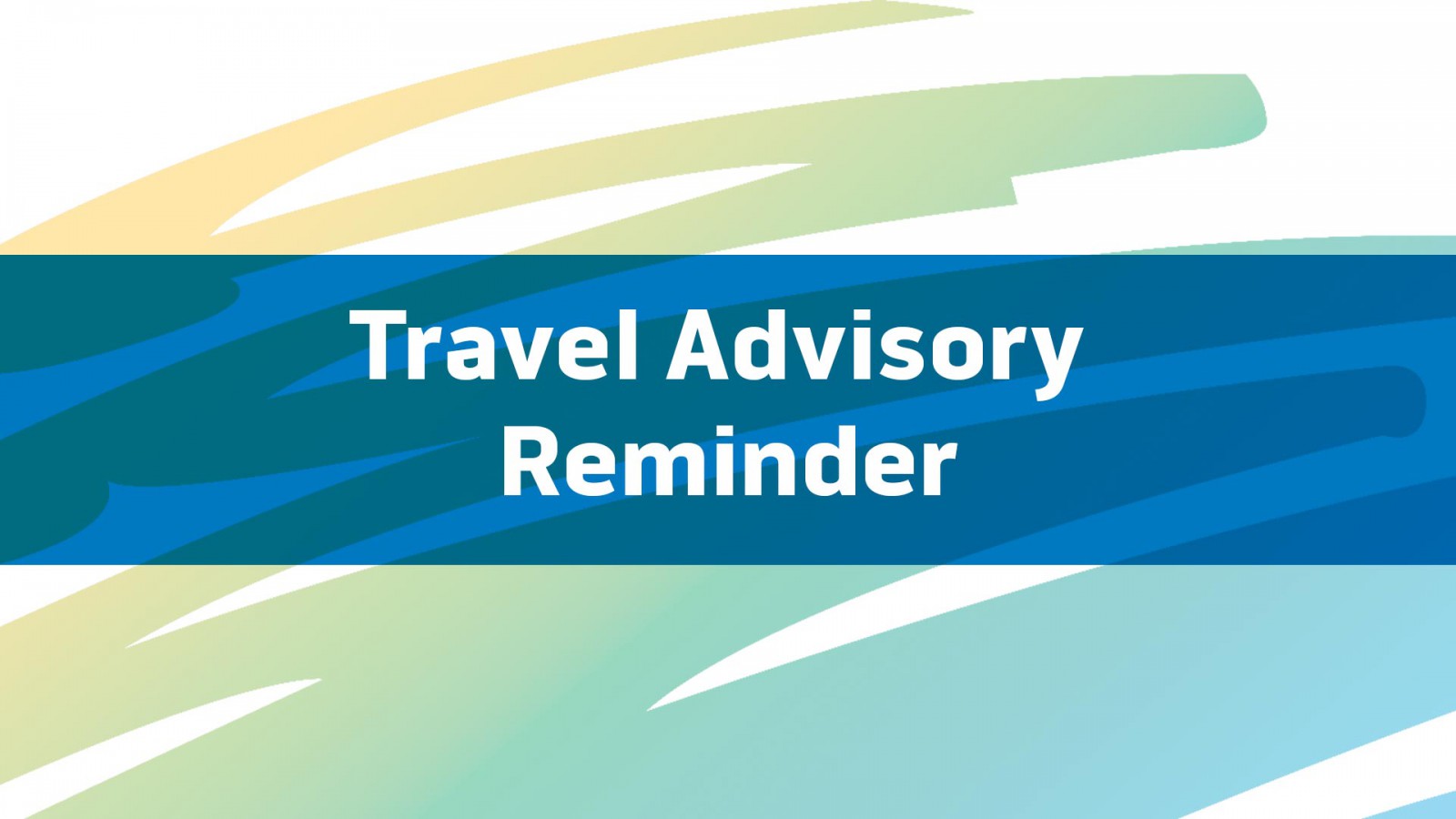 Travel Considerations
Jul 16, 2021
Lakehead District School Board school communities are encouraged to be aware of the Thunder Bay District Health Unit's latest information regarding travel:
As the region and the province reopen and summer arrives, we recognize that people will want to travel.
Please be mindful that COVID-19 is still with us and that different areas of the province and the country can have different levels of the virus in the community. The safest options are to stay in the area of your home community or to stay in the region. To stay safe wherever you are, continue to follow recommended public health measures and get both doses of your COVID-19 vaccine as soon as you are able.
For provincial direction regarding travel, please see Ontario's Traveling and Returning.
For national direction regarding travel, including international travel, please see the Government of Canada's COVID-19: Travel, Testing, Quarantine and Borders.
If you choose to travel, here are steps to keep yourself and others safe:
Inform yourself on the COVID-19 situation of where you are travelling to and follow any guidance from the local public health unit in that area.
Practice the usual personal protective measures such as physical distancing, wearing a mask when that isn't possible, and frequent hand washing or using hand sanitizer.
Choose outdoor activities rather than inside where possible when interacting with others.
Don't travel if you, or someone you are traveling with, have any symptoms or feel sick. Isolate at home and get tested for COVID-19.
In general, wherever you are, monitor yourself for symptoms. If you have symptoms or feel sick, isolate and follow the guidance of the local public health agency.
The activities you do while travelling can impact your risk of getting COVID-19. Always be mindful of the "3 C's":
Confined and enclosed spaces with poor ventilation
Crowded areas with many people nearby
Close contact settings with close interactions with others
You can find more information on our website at TBDHU.com/travel.