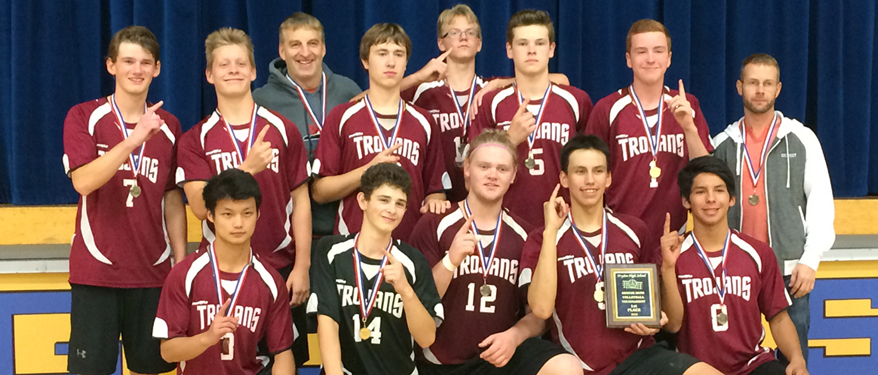 Trojan Power!
Oct 18, 2016
The Churchill Trojans won their first Dryden Senior Boys' Volleyball Tournament in 15 years by defeating St. Ignatius High School in the final 15 to 9 in the third set.
The Trojans were the Champions out the 13 Northwestern Ontario teams in the tournament.
Congratulations to the Churchill Trojans Senior Boys Volleyball team – Jared Van Elburg, Ben Moore, Matt Clarke, Scott Breukelman, Jack DeJong, Bryce Foster, Chrit K'Taw May, Kris Sirois, Robinson Bates, Tyler Kakegamic, Joseph Bouchard and coaches Scott Masters and Brock Bodnar.