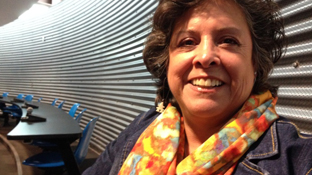 Unbundling Uncomfortable Conversations
Feb 14, 2018
Local members of OSSTF will be attending the "Unbundling Uncomfortable Conversations" presentation to take further steps in the truth and reconciliation process on Thursday, February 15 in the Library at Westgate Collegiate and Vocational Institute. The presentation will be facilitated by Dr. Cynthia Wesley-Esquimaux, Chair for Truth and Reconciliation at Lakehead University.
"The presentation will be focused on the Truth and Reconciliation Commission's ninety-four Calls to Action Guide," says Carlos Santander-Maturana, Human Rights Chair OSSTF Thunder Bay. "Cynthia will facilitate discussions on how we can address stereotypes, biases and long held beliefs that continue to create a division between peoples. She will also will speak to what might stand in the way of our mutual understanding, acceptance, and celebration of our differences."
Dr. Cynthia Wesley-Esquimaux Bio
Dr. Cynthia Wesley-Esquimaux is the former Vice Provost (Aboriginal Initiatives) at Lakehead University. Since September 16 2017, she has been serving as the first Indigenous Chair on Truth and Reconciliation on behalf of Lakehead University, Thunder Bay and Orillia. She also serves as an adjunct asst. Professor for the Faculty of Anthropology and Research Affiliate of the Centre for Health Care Ethics. Her research and academic writing is directed towards understanding the continuing transmission of unresolved intergenerational trauma and grief primarily within the Indigenous community of Canada.
Cynthia is a Board Member for Healthy Minds Canada and the newly formed Teach for Canada Non-Profit. She also sits as a member of the Governing Council of the National Research Centre at the University of Manitoba, and has recently been inducted as a Honourary Witness by the Truth and Reconciliation Commission of Canada.
Interested in environmental and humanitarian causes she is actively engaged in a variety of initiatives across Canada and is an active and engaging media representative. Cynthia is a member of the Chippewa of Georgina Island First Nation in Lake Simcoe, Ontario and has dedicated her life to building bridges of understanding between people. She sees endless merit in bringing people from diverse cultures, ages, and backgrounds together to engage in practical dialogue and applied research initiatives, and is deeply committed to public education and active youth engagement.
Cynthia co-founded and chairs a youth project out of the University of Toronto, the University of Saskatchewan and Lakehead University.