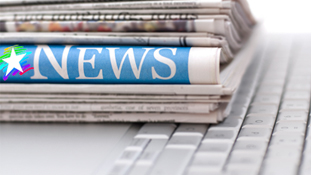 Westgate Students Receive Sobering Presentation
Oct 23, 2017
Students at Westgate Collegiate and Vocational students will have the opportunity to attend a very sobering presentation on Tuesday, October 24. A representative from Mothers Against Drunk Drivers (MADD) Canada will speak to the students about the issue and impact of impaired driving and screen the short film "The Pact".
"We are very pleased to have the opportunity to work with MADD Canada to help our students understand the seriousness of impaired driving," says Catherine Forbes, Chair of Student Services at Westgate Collegiate and Vocational Institute. "MADD does an excellent job of speaking and relating to students on their own level to encourage them to closer look at their values and perceptions."
The film, "The Pact" illustrates a scenario that many young people today can identify with. A student struggling to fit in and the life changing consequences that occur when poor decisions are made. The film also clearly shows the dangers of driving under the influence of alcohol and marijuana.
"It is very important that students understand that impairment not only includes alcohol, but also drugs like marijuana," says Forbes.