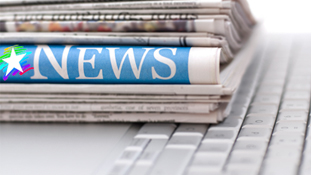 Westmount Public School Reads Canadian!
Feb 19, 2020
Wednesday, February 19 marks the first I Read Canadian Day – the first national celebration of Canadian literature for young people. There Westmount Public School will be celebrating this exciting day through a number of literacy focused activities.
"Westmount will be celebrating I Read Canadian Day with Canadian flags and attire, a school assembly, a whole-school read aloud, 15 minutes of independent reading with our favourite Canadian books, and, as any celebration deserves, cake and cupcakes," says says Eric Fredrickson, Principal of Westmount Public School. "Our school reading focus will celebrate Indigenous literature from our school's new legacy library."
The goal of I Read Canadian Day is to raise awareness of Canadian books and celebrate the richness, diversity, and breadth of Canadian literature. There are almost 2,000 schools, libraries, and groups participating in the inaugural I Read Canadian Day. For more information on I Read Canadian Day, please visit https://ireadcanadian.com/day.