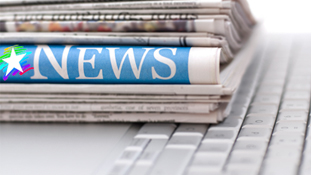 Working Together to Support Success
Jun 20, 2018
A research report released by Lakehead District School Board, Shkoday Abinojiiwak Obimiwedoon, Brock University and Maamaawisiiwin Education Research Centre today demonstrates success for both Indigenous Lakehead Public Schools students and staff. The report, Biwaase'aa/Maamaawisiiwin Education and Research Innovation, studied the effectiveness of the Biwaase'aa (BI-WAH-SAY-AH) Program and the Maamaawisiiwin (MAA-MAA-WIS-A-WIN) Professional Teacher Development Program.
Marilyn Junnila, Executive Director of Shkoday/Biwaase'aa believes that, "The evidence is clear, culturally responsive programming that builds positive relationships between Indigenous traditions and educators improves Indigenous students' learning and enhances student success. Our hope is that the Ministry of Education will take note of this reality and continue to invest in Indigenous children traditional knowledge education in Thunder Bay."
The 2016-17 research study report followed a group of 99 Indigenous students in Grades 6 through 12 to determine if there was a relationship between attending the Biwaase'aa Program and increased student achievement. Biwaase'aa offers culturally appropriate programs and services for Indigenous youth. Programs provided include in-school student support such as mentorship, literacy and cultural teachings; after-school programs; and lunch/snack programs. The final report definitively demonstrates the Indigenous students, registered in the Biwaase'aa Program realize year-on-year improvements to academic indicators of school success including better language/mathematics scores as well as lower instances of lateness and/or absences.
"We could see an emergent relationship between Biwaase'aa and improvements in academic indicators of school success in a related 2012-13 study," says Dr. Julian Kitchen, professor in the faculty of education at Brock University and lead author of the report. "This research revealed definitive evidence that traditional knowledge education through Biwaase'aa is connected to multiple Indigenous student improvements in math, literacy, absences and lateness."
The Biwaase'aa/Maamaawisiiwin Education and Research Innovation Report also demonstrated that teachers working in the Maamaawisiiwin Professional Teacher Development Program resulted in increased Indigenous student class-room engagement and improvements between mid-term and final grades. In addition to student success, the program met recommendation 62.4 of the Truth and Reconciliation Commission.
During the 2016-17 school year, more than a quarter of the teachers at Churchill volunteered to participate in the professional development opportunity that also included fifty-nine Indigenous marker students in their classes. Twenty-nine percent of the Indigenous marker students increased their final course grade and sixty-eight percent of the Indigenous marker students passed their course.
"By offering Maamaawisiiwin as a professional development option, we meet the needs of our teachers,' says Sherri-Lynne Pharand, Superintendent of Education, Lakehead Public Schools. "They have identified a need for relevant skills to help them shift their practice on behalf of the learning needs of Indigenous students."
In the 2007 vision statement of the Ministry of Education's Indigenous Policy Framework promised that every Indigenous child attending provincial schools would have both "traditional" and "contemporary" knowledge. The Biwaase'aa/Maamaawisiiwin Education and Research Innovation initiative is one of a handful of examples that achieve that goals of that vision in the province and the impacts on Indigenous students and their teachers is remarkable.
For a full copy of the report, please visit: http://shkoday.com/files/4915/2941/7322/Biwaase_aa_Maamaawisiiwin_Education_Innovation_Final_Report_2017.pdf