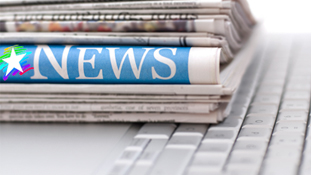 Busin-ICE for A Day
Oct 24, 2019
On Friday, November 30, Grade 7 and 8 students in the Claude E. Garton Public School ICE (Innovation, Creativity and Entrepreneurship) Learning Academy will be showcasing their business skills at a "Business for a Day" event. The event is being held in partnership with Headstart in Business a local bilingual organization to create their own unique business ideas.
"I am so excited to experience this unique event with our students and their families, and I am looking forward to the learning that this will bring to our ICE Academy students," says Jacqueline Nelson, Claude E. Garton Public School Grade 7/8 Teacher.
The Claude E. Garton Public School ICE Learning Academy have spent significant amount of time planning and creating their business. During the process, the students applied for "bank loans" and made logos to promote their products. On Friday, October 25, they will be selling their products to families and students in the school. Many of the students are very passionate about climate change, so many groups have created environmentally friendly products.