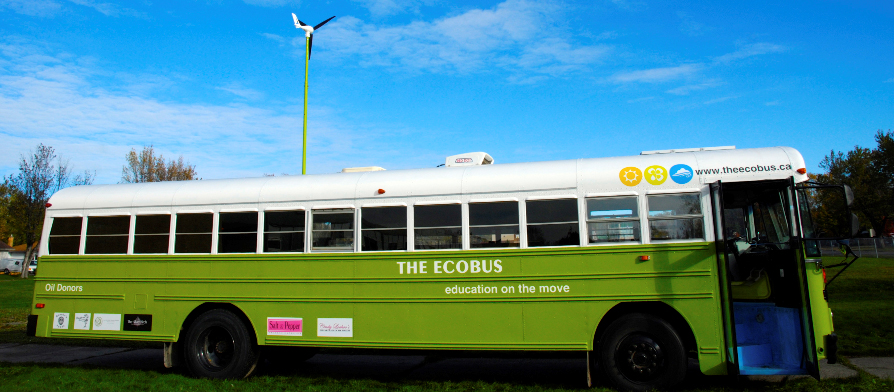 Catching the Ecobus to Westmount!
Sep 30, 2014
Westmount Public School is excited to have the Ecobus make a stop at the school on Wednesday, October 1. The Ecobus will provide a unique hands-on science learning opportunity for the Primary Students.
"During the visit, the students will learn about ants and mealworms and then go on a hunt for real life invertebrates living in their school yard," says Allison Pavletic, Primary Planner. "Students will also learn about worms and the important role they play in the environment and in our food system. These fun and interactive programs align with curriculum expectations."
The Ecobus is a mobile environmental and renewable energy education center located on a fully modified school bus that showcases the use of waste vegetable oil as fuel, as well as solar and wind energy. The Ecobus travels from community to community offering unique environmental and renewable energy programs, and on site field trips, to schools, community groups, teachers and the general public.
Westmount Public School students and EcoBus representatives will be present and available for interview.
Date: Wednesday, October 1
Time: 1:30 p.m.
Location: Westmount Public School
120 Begin Street