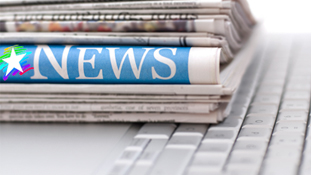 Voting Convenience for Rural Residents
Oct 7, 2014
In a continuing effort to encourage voter participation in the upcoming municipal election, the Lakehead District School Board is once again allowing rural ratepayers to send in their trustee ballot by mail. This voting option is available for ratepayers who reside or own property in the unorganized territories. The vote by mail option for rural residents was first introduced for the 2000 Municipal Election and has been used for the past three municipal elections.
"This voting option has proven to be very successful when it was used in the past three municipal elections," says Bruce Sauder, Lakehead Public Schools Administrative Services Supervisor. "The vote by mail option is not only convenient for voters, it also provides a cost effective method of conducting an election."
Ratepayers in the unorganized areas, including Armstrong, Collins, Ferland and Auden will have a voter kit sent to them during the week of October 6. Voters will be asked to complete the ballot and voter declaration by Friday, October 18. The ballots can be mailed or dropped off to the Jim McCuaig Education Centre at 2135 Sills Street by Monday, October 27.
By law, voters may only vote once for any elected office within in the same school board jurisdiction. For example if a person's primary residence is in the City of Thunder Bay and they also own property in the unorganized area, they must vote only once for the office of school board trustee. The ratepayer is responsible for deciding the most appropriate method of voting in the upcoming election.
For more information about the vote by mail option for the October 27 Municipal Election, please call Lakehead Public Schools at 625-5100 or toll free 888 565-1406.