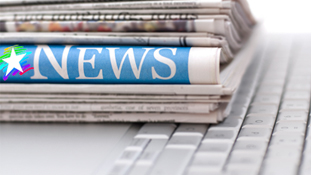 Fashion Through the Ages
May 29, 2019
On Wednesday, May 29, at 7 p.m., the Valley Central Public School Grade 7 and 8 Learning Academies are hosting an arts extravaganza, Fashion Through the Ages. The performance encompasses the learning of the Fine Arts Academy and supports the Grade 8 graduation and end of year field trip.
In addition to parents, guardians and the community, members of Apple's Education Team will be attending the performance. Apple Education is interested in hearing the story of Valley Central Grade 7 student Aidan Matyasovszky, a vision impaired student who uses Apple technology to make experiential learning and the curriculum accessible. Apple Education will also see how he uses Apple technology to participate in the show and create a behind the scenes documentary.
Fashion Through the Ages showcases the evolution of fashion and pop culture throughout time, from the prehistoric to the present. Students will present short, humorous summaries of historical periods and a music and fashion show will accompany the narration. The show represents the learning that students have done in the Fine Arts Learning Academy, including sewing, music, fashion design, and visual arts.
Tickets are $5.00 each and the show takes place in the gym at Valley Central Public School and all are welcome to attend!