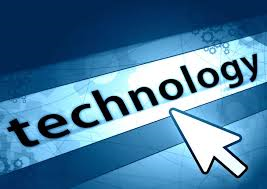 Tech Week Celebrated
Mar 22, 2019
A partnership between Lakehead Public Schools and the Northwestern Ontario Innovation Centre has created a unique learning opportunity for Lakehead Public Schools students during the week of March 25. Tech Week is being held with local technology enthusiasts and entrepreneurs visiting Grade 5 to 10 classrooms throughout the week.
"Over the years, the technology sector in Thunder Bay has become very diverse and vibrant. We are very excited to provide this opportunity for our students to learn directly from our local experts in technology," says Gino Russo, Information Technology Resource Teacher, Lakehead Public Schools. "Tech Week is an excellent opportunity for students to learn and network with local industry leaders as they begin planning what they will be pursuing as a future career."
Local technology leaders will be visiting classes during the week of March 25 to share their passion for technology, talk about their careers, and showcase the exciting things happening in our community to help raise awareness of Thunder Bay's tech sector amongst students. Students will have the opportunity to network with local entrepreneurs and experts, while learning about different areas of technology, including; computer programing, science, GIS, manufacturing, 3D design, electronics, and more!
Schools have been booking the speakers online through the Northwestern Ontario Innovation Centre website. Speaker bios can be viewed here – https://nwoinnovation.rezdy.com/
The local media are invited to the following Tech Week presentations:
Monday, March 25
Claude E. Garton Public School
1:00 p.m.
Presenter: Suzanne Christie, Shout Media
Suzanne will highlight some of the exciting jobs in the digital economy (professional YouTubers) plus some of the up and coming digital economy jobs that are still to come.
Tuesday, March 26
Woodcrest Public School
1:00 p.m.
Presenter: Karla Bailey, Synergy North Corporation
Topic: Electricity
This interactive presentation will demonstrate what happens when there's a power outage. Karla will also discuss how electricity gets to homes and will provide a real time demonstration of their GIS system.
Wednesday, March 27
Sherbrooke Public School
1:00 p.m.
Presenter: Troy Mangatal, Confederation College
Topic: Coding
Students will learn how computers store information (binary, bits/bytes), how to spell with binary, and perform an interactive activity that demonstrates how a computer would sort students by name.
Thursday, March 28
Superior Collegiate and Vocational Institute
9:30 a.m.
Presenter: Kiersten P. Mosley, KPM Designs
Topic: User Experience Design
With lots of visual examples, Kiersten will explain UX (User Experience Design) in simple terms followed by fun activities where students will create their own interactive smart phone app prototype on paper.
Friday, March 29
Edgewater Park Public School
1:00 p.m.
Presenter: Chris Von Bargen, Confederation College
Topic: 3D Printing
Chris will explore 3D printing with the students and other advanced manufacturing tools that will have a big impact on our future. He will also show off