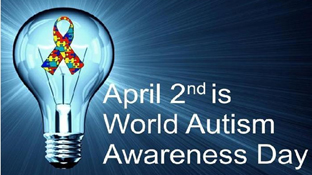 Westmount has the Blues
Apr 1, 2019
Tuesday, April 2 is World Autism Awareness Day. It is the internationally recognized every year to raise awareness, acceptance and understanding of people with Autism Spectrum Disorder throughout the world. The students of Westmount Public School will be observing this very special day and supporting Special Olympics at the same time.
Westmount Public School Special Needs students will be attending the Autism flag raising ceremony followed by a tour of Thunder Bay City Hall. When the students return to the school, they will be helping to distribute the close to 36 dozen World Autism Day Persians to their schoolmates with representatives from the Special Olympics Canada Winter Games Thunder Bay 2020 Committee.
The Special Needs Classes will be presenting a cheque for $500 raised to participate in the 2020 "Draft an Athlete" athlete sponsorship program.