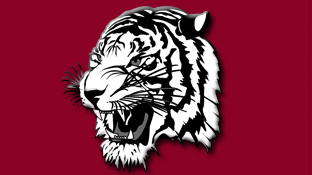 Over the Edge at Westgate
Nov 7, 2019
Westgate Collegiate and Vocational Institute Grade 11 students will be shown what it means to taken Over the Edge on Friday, November 8. With the change of the Legalization and Regulation of Cannabis, representatives of MADD Canada will be presenting their least production, "Over the Edge", to the students. "Over the Edge" emphasizes the consequences of not only alcohol and driving but also of drugs and driving.
"This is a very timely and important presentation for our students," says Diane Boyle, Student Success Lead, Westgate Collegiate and Vocational Institute. "Recent studies are finding students are experimenting with alcohol and cannabis at earlier ages. It is imperative to raise awareness about the dangers of driving while impaired by alcohol and/or drugs."
A 2015 study by the Centre for Addiction and Mental Health (CAMH) found that drinking alcohol and smoking cannabis starts as early as age 11 and steadily increases between grades 7 and 9. The study also found that 11%-12% of students in Grade 7 and 8 reported alcohol consumption in the past year.
"The topic of impaired driving can be a sensitive one, but the statistics reported in Canada clearly indicate that young people need to be aware of the consequences of driving impaired – involving alcohol, drugs or a combination of both," says Boyle.
On average up to 4 people are killed daily in Canada (about 1,200 killed annually). Tens of thousands of injuries occur each year and most deaths and injuries are happening to young people (young people have the highest rates of traffic injury per capita among all age groups).
Over the Edge
"The 2019-2020 School Assembly Program, Over the Edge, is the story of Sam, a 17-year old girl who reunites with her two best friends – Kat and Adam – after moving back home to live with her Dad for a year. Kat decides to have a party at her house to celebrate Sam's homecoming. Sam borrows her Dad's car to drive herself to the party. The night does not go as planned but the right precautions are taken for Sam and Adam to get home safe. Unfortunately, the next morning, these four friends discover that a few bad decisions can take you Over the Edge."