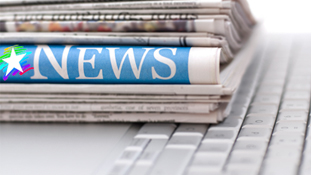 Team Canada Tiger
Jun 5, 2019
"Always Only the Best" is the motto at Westgate Collegiate and Vocational Institute. Bryce Foster is a living and breathing example of that enduring motto. Bryce was a member of the Westgate Senior Boys' Volleyball team where he was a member of this year's SSSAA and NWOSSA Boys Championship. Bryce also competed on the provincial stage at OFSAA twice with the Senior Boys Volleyball Team from Sir Winston Churchill Collegiate and Vocational Institute. Following those success, Bryce has secured a spot as a member of the National Men's Sitting Volleyball Team.
"We are so incredibly proud of Bryce's accomplishments on and off the court," says David McCallum, Vice Principal of Westgate Collegiate and Vocational Institute. "As a Westgate Tiger or as a member of Team Canada, Bryce will represent our school and our country with class and pride."
Bryce is an amputee just below the knee, but that hasn't stopped him from playing multiple high school sports including basketball, volleyball, golf and tennis. After a series of emails, phone calls and videos were sent to the Team Canada Coach, Bryce was invited to Edmonton for a training camp. Prior to that, Bryce had been training regularly with Westgate Coach Shonosky, both of them attempting to learn the sport of Sitting Volleyball. After returning from training camp, Bryce was a different player. His improvement as a player was incredible. In the months since, Bryce worked tirelessly with Coach Shonosky to prepare for the National Team tryout.
In the first weekend of May, Bryce returned to Edmonton for tryouts. The athletes were put through rigorous practices twice a day and the intensity level was high. Bryce worked diligently, remained laser focused and continued to learn and master this new sport. Each player was put through an exit interview with the coaching staff after the arduous four days, and Bryce learned that he had made the roster!
Bryce just recently competed on the international stage against Team USA in Columbus, Ohio for the USA Cup in preparation for the Parapan American Games in Lima, Peru. If all goes well, we'll see Bryce and the rest of Team Canada at the 2020 Paralympics in Tokyo, Japan!