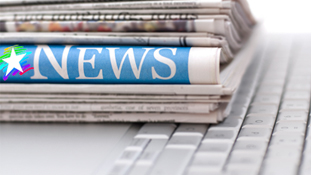 Walking in a Good Way Together: Schools as Places of Healing
Sep 26, 2019
As a learning organization committed to human rights and equity, Lakehead Public Schools is keenly focused on the spirit of reconciliation with Indigenous peoples. On Friday, September 27, those efforts will be greatly enhanced through a very special professional development session, "Walking in a Good Way Together: Schools as Places of Healing", presented by well-known public speaker and education consultant Kevin Lamoureux. The sessions for School Secretaries, Student Support Professionals, Early Childhood Educators, Teachers and School Administrators will focus on how to build flourishing learning communities that recognize Indigenous cultural safety as a key issue.
"Each of us at Lakehead Public Schools has a role to play in promoting equity and we are very fortunate to have Kevin Lamoureux available to present this very timely and important session to our staff," says Mahejabeen Ebrahim, Human Rights and Equity Advisor at Lakehead Public Schools. "This professional learning activity will deepen our understanding of cultural safety and equity. This opportunity to learn and engage in dialogue with staff board-wide about cultural safety and what it means to us in terms of practice."
The Friday, September 27 professional development is part of a Ministry of Education funded Indigenous Cultural Safety Project that is focused on the following topics:
Professional Learning

Deepening understanding about Indigenous Cultural Safety, human rights and equity.
Fostering respectful, trusting relationships with students and staff.

A Closer Look at Alternative Education
Examining representation and participation in alternative education.
Student Leadership

Exploring leadership and leadership opportunities in schools.

Bundled Credits @ Westgate

Enhancing the learning experiences, and increasing the sense of belonging for students.
Kevin Lamoureux Biography
Kevin Lamoureux is a faculty member at the University of Winnipeg and a well-known public speaker. He has served as associate vice president for the University of Winnipeg, education lead for the National Centre for Truth and Reconciliation and as scholar in residence for several school divisions. Lamoureux is an award winning scholar. His most recent book contribution, for Ensouling Our Schools with Dr. Jennifer Katz, is being used by educators across Canada working to create inclusive spaces for all students.