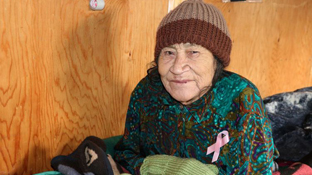 A Lesson in Kindness
Nov 16, 2015
Through a letter to the editor in the Chronicle Journal, a Westmount Public School Kindergarten Student learned about the difficulties being faced by a woman living in a small cabin north of Ignace, Ontario. The woman and her son live in extreme poverty and struggle to obtain basic necessities of life. The Westmount student has rallied his class to help the woman through donations of much needed necessities and food stuffs.
"We were very touched that a student as young as this has taken on an effort such as this," says AJ Keene, Principal of Westmount Public School. "A school wide collection was completed and we will proudly present our collection to the Regional Food Distribution Association for delivery."
Volker Kromm from the RFDA will visit Westmount Public School on Monday, November 16 at 9:30 a.m. to accept the donations on behalf of the woman in the letter.