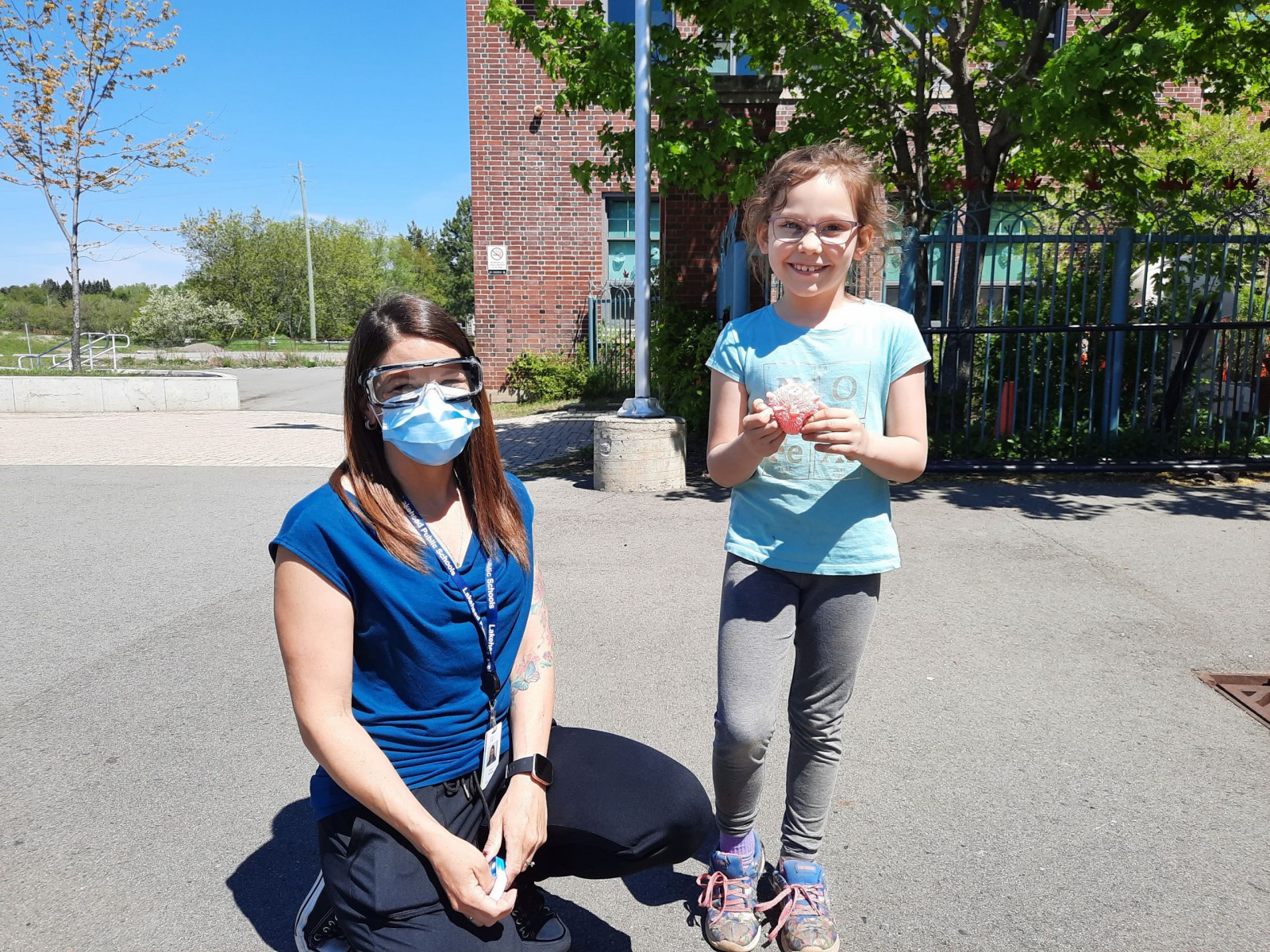 Calming Kits Created to Support 450 Students
Jun 4, 2021
Full story and more photos available on our Facebook page! View it here!
The mental health lead at Lakehead Public Schools is working with school staff to ensure that over 450 students have the tools they need to stay focused and engaged throughout the last few weeks of virtual learning, and into the summer months.
Calming kits have been created to provide students in JK-Grade 12 with support tools to increase concentration, reduce stress, and make the virtual learning environment a little bit more fun. The calming kits include materials for journaling to help students voice their feelings, drawing materials to increase relaxation, and various sensory items, fidget tools and other fun activities. Lakehead Public Schools is proud to support local businesses when possible, and was pleased to purchase the supplies at the local Purple Camel educational supply store.
The calming kits will be delivered the week of June 7th to students who have been selected by teachers as students who would benefit from these extra tools. Lakehead Public Schools looks forward to continuing to provide added support to students whenever needed. To view school social work supports and mental health supports for students, families, and staff, click here: School Social Work & Mental Health Resources | Lakehead Public Schools (lakeheadschools.ca)
"We are excited to provide these calming kits to ensure our students have the tools they need to stay focused and engaged. Students can continue to use these tools throughout the summer, especially those in our summer learning programs, and into next school year as well", says Megan Tiernan, Mental Health Lead with Lakehead Public Schools. To view our summer learning program options for students currently in Grades 1-8, click here: Summer Learning | Lakehead Public Schools (lakeheadschools.ca)
Tiernan's two daughters have enjoyed testing the tools and are in agreement that the students will benefit from the calming kits. "I think they'll really like it, they'll think it's fun, entertaining, and stress relieving!", says Grade 4 student Arley Noga. As Grade 2 student Jessie Noga performed a quality assurance test on the stress reliever ball, she expressed that it helped her relax, calm down, and "wonder about happiness". This positivity is what Lakehead Public Schools strives to achieve with students every day.
Photo: Megan Tiernan, Mental Health Lead, with daughter Jessie Noga, Grade 2 student with Lakehead Public Schools.