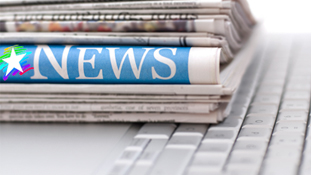 Celebrating Family Literacy Day
Jan 19, 2018
Saturday, January 27 is Family Literacy Day in Canada. Family Literacy Day was created to raise awareness of the importance of reading and engaging in other literacy-related activities as a family.
To celebrate this very important day, a variety of family focused literacy events will be occurring throughout the entire Lakehead Public Schools system during the week of January 22.
Some of the events occurring to celebrate Family Literacy Day include:
Westmount Public School
Monday, January 22
9:30 to 10:30
Members of the Lakehead University Thunderwolves Women's basketball team will be visiting Westmount Public School to read with students.
Crestview Public School
Thursday, January 25
8:30 a.m. to 9:50 a.m. – Junior/Senior Kindergarten and Grade 1
10:15 a.m. to 10:55 a.m. Grade 1, 2 and 3
Local author Donna White will be visiting Crestview Public School on Thursday, January 25 to do a series of author presentations to students in grades JK to Grade 8. Donna white is the author of "Bullets, Blood and Stones. The journey of a child soldier" and "Arrows, Bones and Stones. The shadow of a child soldier."
Claude E. Garton Public School
Friday, January 26
2:00 p.m.
Claude E. Garton Public School families will be celebrating Family Literacy Day with a Family Games Day! Families have been invited to the school to play literacy related games in their child's classroom.