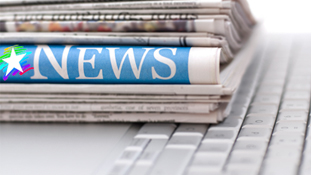 Community Gathering and Feast
Apr 30, 2018
Reconciliation and moving forward are the themes of a special community gathering and feast for families, students and community partners at Westgate Collegiate and Vocational Institute on Tuesday, May 1. Special guest speaker, Kevin Lamoureux, currently serving as the Education Lead for the National Centre for Truth and Reconciliation will share his message about reconciliation and moving forward together. A chili dinner will be served at the Community Gathering and Feast.
"Kevin is an inspiring speaker who will engage us in thinking about how we can all work towards implementing the Calls to Actions of the Truth and Reconciliation Commission," says Jasmine Sgambelluri, First Nation, Metis and Inuit Education Resource Teacher. "In addition to our wonderful guest speaker, we will also have the opportunity to showcase the talents of students from a number of schools."
On Sunday, April 15, students from Hammarskjold High School, Superior Collegiate and Vocational Institute, Sir Winston Churchill Collegiate and Vocational Institute and Westgate Collegiate and Vocational Institute joined forces to create four paintings with the theme of reconciliation. The art incorporated the written thoughts about reconciliation from community members and nearly 100 Lakehead Public Schools staff within the circles on each piece. The four 2' x 4' canvases will be publicly unveiled at the Community Gathering and Feast.
In addition to the art unveiling, the Westgate Collegiate and Vocational Institute Freestyle Creators will preform "Hallucination" and the Indigenous Student Voice Group will be singing the Ojibwe version of 'O Canada'.
Kevin Lamoureux Biography
Kevin is a well-known public speaker and education consultant throughout Manitoba and across Canada in support of Indigenous education. Kevin Lamoureux is a dedicated educator who believes that all students deserve to be engaged, challenged and supported, and that schools play a role in ensuring this is possible. His writing has been featured frequently in newspapers and many academic journals. He has been seen on local television (including APTN and the CBC news), heard around the world through his podcast (which is downloaded in over a dozen different countries), and he has given presentations around the globe (from Australia, to Thailand, parts of Europe, the United States and throughout Canada).