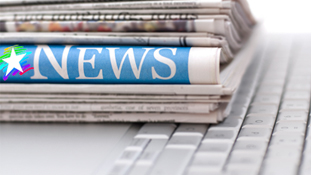 Students Embrace Diversity at Annual YEDE Conference
May 1, 2018
Lakehead Public Schools students will be attending the Youth Embracing Diversity in Education (YEDE) Student Conference at the Victoria Inn on Wednesday, May 2. The Grade 7 to 12 students will be attending the conference to gain a better understanding of equity issues to encourage participants to make a difference with their actions, their ideas and their opinions. YEDE is presented by the Lakehead Public Schools Equity and Inclusive Education Working Group.
"YEDE is a unique opportunity for the participating students to learn more about different aspects of equity and to then take that knowledge back to their respective schools to help them create and improve safe and caring school communities," says Leslie Hynnes, Co-Chair of the Lakehead Public Schools Equity and Inclusive Education Implementation Network and one of the YEDE Conference Organizers. "With a diverse and exciting program and a renowned keynote speaker, YEDE will definitely provide a unique learning experience for the participants."
The YEDE Organizing Committee is pleased to announce that the Keynote Speaker for the conference is Kevin Lamoureux. Mr. Lamoureux is currently serving as Education Lead for the National Centre for Truth and Reconciliation on secondment. He is the Associate Vice-President, Indigenous Affairs at the University of Winnipeg, as faculty at the University of Winnipeg and the University of Manitoba, and is a well-known public speaker.
Lamoureux has served as co-Chair for the Provincial Task Force on Educational Outcomes for Children in Care, scholar-in-residence for several school divisions, and education consultant throughout Manitoba and across Canada. His writing has been featured frequently in newspapers and many academic journals. Lamoureux is working towards his PhD in the University of Manitoba's Wellness and Sustainability cohort. He works closely with schools throughout Manitoba in support of Indigenous education and the inclusion of Indigenous perspectives; enrichment and talent development, and works with troubled and disengaged students.
"Kevin will have students looking at deconstructing otherness and humanizing the "other", coming together/working together and empowering our youth to be the change they want to see in the world," says Hynnes.
Following the Keynote Address, the students will participate in the following breakout sessions:
Identifying & Confronting Islamophobia
Hikmatullah Sherzad, Imam
Thunder Bay Masjid
Laughter Yoga
Sherry Anne Kelly, Certified Laughter Yoga Teacher
Multiculturalism & Building Welcoming Safe, and Inclusive Schools
Regional Multicultural Youth Council
Gender Equity Transforming Culture
Sherrie Lee Petri, Gender Equity Centre
Lakehead University
Building Inclusion LGBTQ2S Community
Jessica Ross, Pride Central
Lakehead University
Improving Community Accessibility
Scott Garner, Municipal Accessibility Specialist
City of Thunder Bay
Supporting Families of Missing and Murdered Indigenous Women and Girls
Aaron Tyance, Kahla Moses, and Collin Graham, Ontario Native Women's Association-Thunder Bay