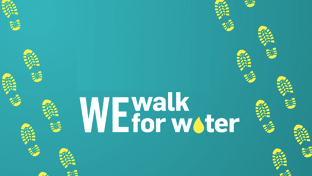 Walking for Water
Apr 27, 2018
Students at many Lakehead Public Schools secondary schools will be walking for water on Friday, April 27. The students will be participating in the We Schools We Walk for Water campaign as they raise awareness and funds for clean water.
"Every day, girls must walk for miles in developing countries to collect water for their families," says Lahama Naeem, Student Trustee, Lakehead District School Board. "With access to fresh and clean water, girls can go to school, parents can run sustainable farms and families can break the cycle of poverty."
Students at Sir Winston Churchill Collegiate and Vocational Institute will be attending an assembly, the students will be going on a river walk. During the lunch hour, Persians with blue icing will be sold to raise funds.