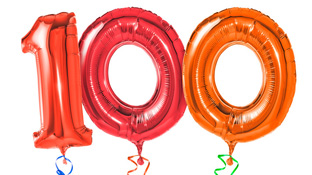 Counting 100 Days at Vance!
Feb 12, 2018
"Greetings it is the Count! They call me the Count because I love to count things!! AH AH AH!!!"
Count Von Count, Sesame Street
Just like Count Von Count from Sesame Street, the students at Vance Chapman Public School love to count things – especially when it comes to the number of school days. On Tuesday, February 13, Vance Chapman Public School students in Grades JK to 5 and staff will be celebrating the 100th day of school. To celebrate this milestone day, the students will participating in a number of math activities in stations organized and facilitated by the Vance Chapman Public School Grade 8 students.
"One hundred is a significant number and all of the math activities that will be occurring will be related to the number one hundred," says Anne Marie McMahon-Dupuis, Principal of Vance Chapman Public School. "This is a fun and exciting opportunity for the younger students to continue working on their math skills and for our senior students to continue to develop their leadership skills as organizers and station managers."