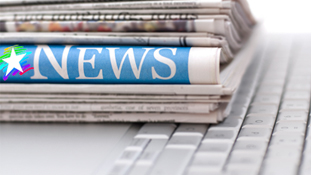 ICE Shark Tank Extravaganza
May 13, 2019
On Tuesday, May 14 Grade 7 and 8 students in the Claude E. Garton Public School ICE (Innovation, Creativity and Entrepreneurship) Learning Academy will be presenting business proposals to a panel of local business experts, better known as "Sharks". The proposals, started by the students in February, will be presented in the same way as they are on the popular show Shark Tank.
"I am so excited to experience this unique event with our students and their families, and I am looking forward to the learning that the local Sharks will bring to our ICE Academy students," says Jacqueline Nelson, Grade 7/8 teacher at Claude E. Garton Public School.
Through a number of excursions, the students have had the opportunity to meet and learn from the local Sharks. The students are excited to share the learning that they've acquired from the ICE Academy throughout the year.
The Sharks include:
Kyle Jessiman, Clinic Administrator at the Lakehead Nurse Practitioner Clinic.
Erin Beagle, Executive Director at Roots to Harvest
Bradley Coslette, CIBC Financial Advisor.