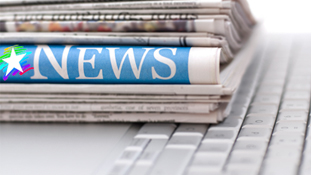 In Harmony to Make Social Change
Jan 24, 2018
Lakehead Public Schools Elementary Student Senate members will be learning in Harmony on Wednesday, January 24 and Thursday, January 25. The students will be participating in the Harmony Movement's Social Changemakers Leadership Program (SCLP) where they will be working together to become more effective advocates, allies and leaders for social change. The Elementary Student Senate members are led by Student Trustee Lahama Naeem and a number of other secondary school student facilitators.
"We are once again very pleased to offer this incredible training opportunity through the Harmony Movement to the members of our Elementary Student Senate," says Lahama Naeem, Lakehead District School Board Student Trustee. "The program is extremely exciting for the participants and is focused on the development of leadership skills in the areas of equity, diversity and inclusion."
During the two-day training session, the Student Senate and their secondary school counterparts will be focused on the following agenda items:
Identity
Diversity
The Language of Equity
Media
History
Bullying, Conflict and Discrimination
Leadership and Advocacy
The Elementary Student Senate is a student leadership initiative that was initiated to strengthen student leadership in elementary schools. Each elementary school is represented by two Grade seven and eight Student Senate Members. The Lakehead Public Schools Elementary Senate guides senior elementary students by providing them with tools and support in working toward their chosen initiatives. In addition, this senate will provide an easy transition from elementary school to high school by keeping students engaged at both levels.
Harmony Movement provides interactive diversity and equity education programs that empower and inspire youth, educators and those in the social service sector to develop an equity lens, empathy, respect, and leadership skills as leaders for social change. Harmony Movement encourages critical thinking, courageous conversations and strategy building to address and take action against stereotypes, prejudice, discrimination, racism and other forms of oppression. For more information, visit http://www.harmony.ca.