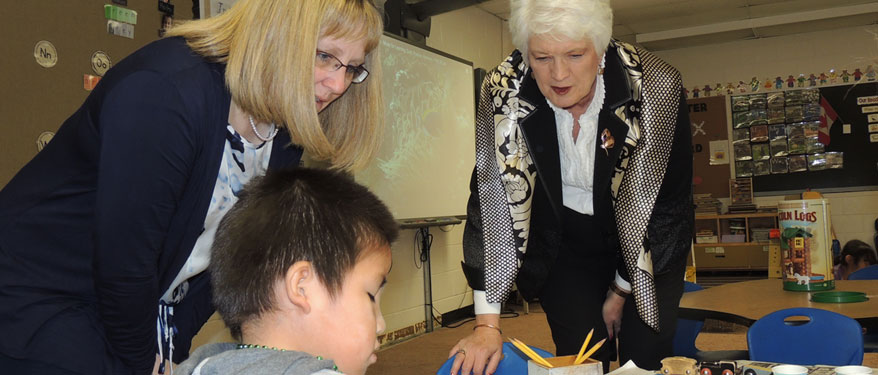 Minister of Education Visit
Jan 15, 2016
Sherbrooke Public School had the honour and pleasure of welcoming Liz Sandals, Minister of Education today for visit.
Following a tour of the school, led by the very capable student guides, Minister Sandals visited the Ontario Early Years Centre, the Best Start Program and the George Jeffrey/Sherbrooke Community Day Care, all located at Sherbrooke Public School.
Throughout the visit and tour of the facilities, the Minister had the opportunity to interact with students and staff. She even received a very special and practical gift – an official Sherbrooke Public School toque!
Thank you for the visit to Sherbrooke Public School Minister Sandals!