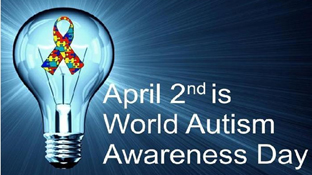 Raising the Flag at Crestview
Mar 31, 2016
The students and staff of Crestview Public School will be "raising" awareness for Autism on Friday, April 1. The school will be hosting their first ever Raise the Flag event to mark World Autism Awareness Day which is observed on Saturday, April 2.
Loni Rudnicki from Autism Ontario will be joining the Crestview flag raising event and Robb Neff from Special Olympics will be facilitating a presentation for the school at 1:30 p.m.
"We as a school are very proud of our on-going support of World Autism Day and other events like the Special Olympics Polar Plunge," says Jo-Anne Giertuga, Principal of Crestview School.
According to Autism Ontario, "Autism Ontario's Raise the Flag campaign, through the simple act of raising a flag, unites families, schools, communities, government and professionals in recognizing World Autism Awareness Day, and brings to light to struggles and triumphs of people on the autism spectrum."