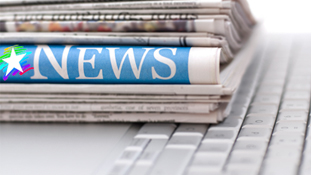 Regional School Boards Are HERE for Students!
May 8, 2017
Eight district school boards in the Thunder Bay Region are working together to address a problem that is having a profound effect on student achievement – persistent student absenteeism.
The "HERE" attendance campaign will be launched at the at the Spring meeting of the Northern Ontario Education Leaders (NOEL) on Tuesday, May 9 at 9:30 a.m.
According to data collected in the 2013-14 school year, students in the Thunder Bay Region (from Kenora to Manitouwadge) had the highest rates of persistent absenteeism in the province. Students are considered persistently absent if they miss 10% of the days they were expected to be in school. In the Thunder Bay Region, the rate of persistent absenteeism was 21.6%.
A recent study, Every School Day Counts: Persistent Absenteeism in Ontario, 2016, indicates students who miss an average of two days per month in elementary school stand a 60% chance of dropping out in grade nine, potentially impacting their opportunities for success in the future.
The campaign was designed to build awareness around the attendance issue in Northwestern Ontario and to provide communications tools and support tools to Boards and schools to help improve attendance.
Representatives from the HERE Campaign Team, Generator Advertising and the NOEL Member boards will be in attendance. The NOEL Member boards include Keewatin-Patricia District School Board, Kenora Catholic District School Board, Lakehead District School Board, The Northwest Catholic District School Board, Rainy River District School Board, Superior-Greenstone District School Board, Superior North Catholic District School Board and the Thunder Bay Catholic District School Board.