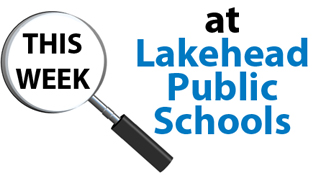 This Week at LPS – Apr 27, 2018
Apr 30, 2018
Before you read This Week at Lakehead Public Schools, please consider the following:
Westgate Collegiate and Vocational Institute lost a very important member of their family on Friday, April 27.
In keeping with the kind and generous nature of Domenic Barbiero, please consider giving to the Family Fund on Go Fund Me. Let's collectively show our character traits of kindness and generosity to honour his memory.
Thank you.
https://www.gofundme.com/domenic-barbiero-family-suport-fund
In this issue of This Week at Lakehead Public Schools, you can read all about:
Community Gathering and Feast
Crowning a New Kingsway Cake Boss
Oh Baby!
PLAYLearnThink
Flip It: A Mother Daughter Conference
Walking for Water
Upcoming Meetings
FULL NEWSLETTER
Subscribe to the This Week at Lakehead Public Schools newsletter to receive it weekly in your inbox! [easy_sign_up phone=0]